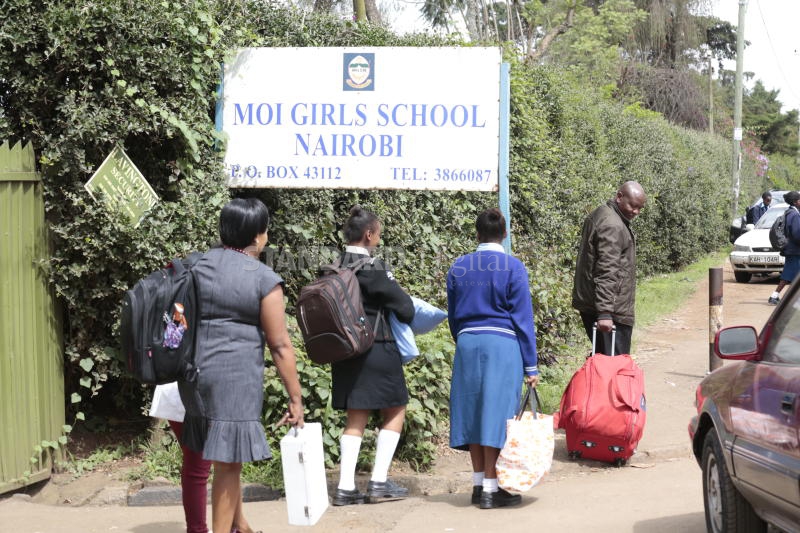 Police have ordered five male teachers and subordinate staff at Moi Girls High School, Nairobi, to take DNA tests in connection with Saturday's raping of students.
The five are among those suspected to have raped a Form two girl on Saturday night but some reports are putting the number of victims at three.
The DNA samples will either place them at the scene of the crime or absolve them.
Usually, DNA tests in cases of sexual assault are an important tool for achieving justice for the survivors. This means that they can be used to accurately identify a perpetrator, similar to the use of fingerprints. DNA can be collected from blood, saliva, hair, sweat, urine, skin tissue and semen.
Read More
This also comes as old girls of the institution and children's rights activists stage protests outside the school gate over the atrocious act that has angered parents and Kenyans alike.
The demonstrating alumni are clad in the school uniform to display solidarity with the current students. They are demanding answers from the school's management on the safety of their children with many still asking themselves how a stranger accessed a school and raped some girls in the dead of night.
Council of Governors Chair Josphat Nanok has strongly condemned the alleged rape incident while empathising with the parents and students of the institution.
"We call upon the government to tackle the issue with the seriousness it deserves and assure parents countrywide of the security of their children," Nanok said.
Moi Girls High School has since been closed for a week to allow time for investigations by detectives from Kilimani Police Station and Nairobi County Police Headquarters.
It however remains largely unclear whether the act took place at 12 midnight or 5.00am Saturday morning.