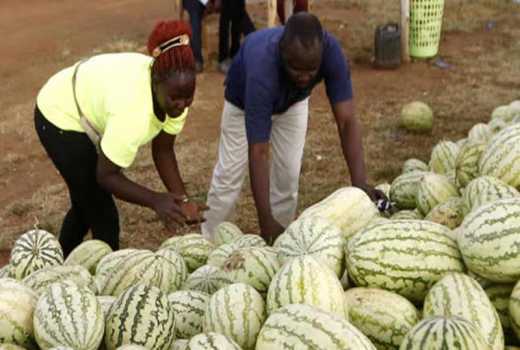 Farmers have protested against watermelon imports, saying they are ruining the market for local produce.
According to farmers who spoke to The Standard, most traders in the country import watermelons from Uganda and Tanzania, and they are making losses as a result.
"We are having a hard time because traders don't buy watermelons from us. They prefer buying from Uganda and Tanzania," said Levis Saningo, who owns a watermelon farm in Marigat and says he has made losses of up to Sh100,000 this harvest season.