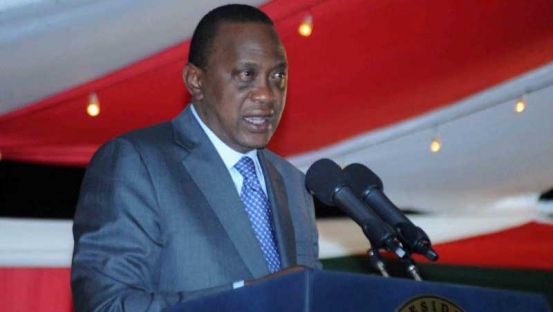 President Uhuru Kenyatta says he is not planning to cling to power illegally should he lose next month's elections as claimed by opposition leader Raila Odinga.
Kenyatta has told off Raila over remarks that he will reject the presidential results after the August 8th polls.
He reiterated his resolve to respect the people's verdict at the ballot and dismissed Raila's assertions as wild, baseless and laughable.
The President said he is also committed to peaceful, free, fair and credible elections, pledging his total support to democratic institutions, whether politically or financially.
Kenyatta censured the NASA presidential candidate over his 'unfortunate remarks', which he regretted to note are intended to willfully undermine public confidence in the electoral process.
"Our democratic system envisages an incident-free, fair, transparent and credible electoral process where the will of Kenyans is exercised," said the President, through a statement by State House Spokesman Manoah Esipisu.
On Tuesday, Raila convened a press conference and claimed that Kenyatta was mobilizing the military to use it in retaining power.
However, the head of state has taken issue with what he calls four fundamental matters the opposition has misinformed Kenyans on, stating categorically that he respects the rule of law and the constitution.