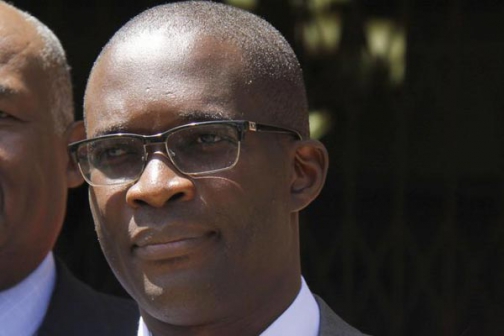 The Independent Electoral and Boundaries Commission (IEBC) top manager has been sent home over claims of sabotage. Director for ICT James Muhati was Friday evening sent on a compulsory leave by the commission following accusations that he had refused to cooperate in an ongoing audit of ICT systems. The decision to out him was reached at the plenary meeting chaired by chairman Wafula Chebukati and attended by all commissioners and CEO Ezra Chiloba. Chebukati personally signed the memo sending Muhati home for a month and appointed manager Chris Msando as the acting director.
SEE ALSO: Akombe: Chiloba warned me over testifying in Msando death probe
The commission was irked by failure by Muhati to respond to a memo by his colleague director of Audit, Risk and Compliance Obadiah Keitany dated 17th May. In the internal memo, Keitany accused Muhati of refusing to cooperate on authentication of the commission's software and hardware licences and certificates. "We have noted that there is little cooperation from your directorate with regard to provision of requested for puporses of concluding the exercise. This is contrary to the PFM regulations 2015 section 162 (3-4) which grants the directorate of Audit and Risk 'unrestricted, direct and prompt access to records, officials or personal relevant to performance of audit function'." "Kindly note that we are proceeding to conduct the exercise noting your unwillingness to provide the necessary information," Keitany's memo copied to Chebukati, Chiloba and Deputy CEO support services Marjan Hussein. Friday night Chebukati was not available for comment even as a member of the commission said Muhati's suspension is the beginning of a crackdown that will now target the procurement department that is accused of bungling major tenders.
SEE ALSO: Ezra Chiloba: After polls storm, I found new purpose in farming