Storm over Sh13m for Nyeri Governor Nderitu Gachagua's car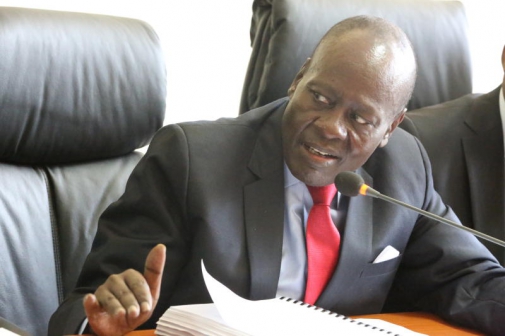 A showdown is looming between the Nyeri assembly and the executive over a Sh4.8 billion supplementary budget.
The budget, which has been tabled in the assembly, seeks to increase Governor Nderitu Gachagua's budget allocation.
According to the estimates, the executive wants more money for the governor's airfare and purchase of a Sh13 million vehicle.
Even before the estimates had been opened up for debate, MCAs, led by Majority Leader Mr Duncan Gituanja, said they would question the allocations.
"We must raise concerns about some of these allocations. We shall wait for the committee to do its work before we can debate it," Gituanja said.
The supplementary budget for 2016/17 is going to replace the controversial budget passed last year that had led to a stand-off between the executive and assembly that lasted six months.
In the request, the office of the governor, which had been allocated Sh105 million, now seeks Sh129 million, an increase of 24 million from what the two arms of government had agreed upon last year.
One of the reasons for the increase is the introduction of a vote to purchase a motor vehicle at a cost of Sh13 million for the governor's office.
Gachagua's office had also been allocated Sh1.5 million for maintenance of motor vehicles but has now been allocated an additional Sh2 million, bringing maintenance costs to Sh3.5 million.
The governor's office is also increasing board and seminar costs by Sh1 million, bringing the total cost to Sh2.4 million.
Allocation for catering services has also been increased from Sh2 million to Sh5 million.
Meanwhile, shocking corruption allegations and missing funds dominated the first day of hearings in the Public Accounts Committee (PAC) probing the Auditor General's report on the executive for the year 2014/15.
The committee was shocked to learn that directors of firms contracted by the county government to carry out works were being asked to part with large sums of money for their payments to be processed.
Karanda Construction Company directors, Peterson Kabure and Muriuki Waweru, who were among the first to be grilled by the committee, disclosed how corruption cartels had infiltrated the county government.
The duo said they were asked to part with a Sh1 million bribe to have their completion certificate signed.