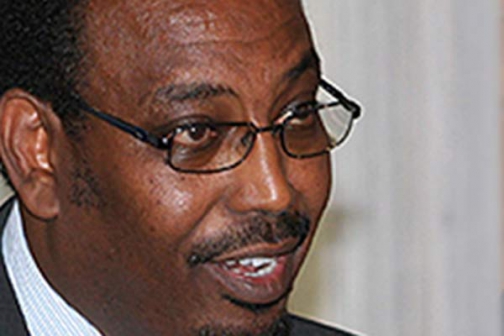 Former National Assembly Deputy Speaker and Raila Odinga' s key ally Farah Maalim may be in trouble after a video surfaced online showing him allegedly issuing inciting remarks to members of his Somali community.
In the Video uploaded on YouTube on Friday that has also been doing rounds on Social media, the former Lagdera MP is shown cautioning members of his community that if they are not careful, non-locals will take over their land.
"When you tour North Eastern region. All the labourers doing construction work are immigrants like Kambas, Luos, and Abaluhya... 30 years from now, they will be rightful residents with indigenous rights..more than the local population," Maalim says in the video in part.
Mr Maalim in the 5minutes and 49 seconds video dismisses Kenya's incursion into Somalia, noting that the interest of the government is only to plunder the natural resources of the troubled country.
"Where is the pride and value of Somali people? Neighbouring countries are not genuine in their assistance and intervention. But they only want to destroy and take over the land and resources of the Somali people," observes Maalim.
Last week, National Assembly Majority Leader Aden Duale was under siege, after he was captured in an unauthenticated audio clip, telling youths in his Garissa Township Constituency not to allow the Kamba register as voters in the area.
Interestingly, Maalim who has declared that he will vie for the seat held by Duale in the coming polls was among the first local leaders to call for the arrest and prosecution of the vocal lawmaker.
"The Government should act swiftly and bring Duale to book. The law should not apply selectively as nobody is above the law," said Mr Maalim, who recorded a statement at the Directorate of Criminal Investigation Headquarters on Kiambu Road.
"We want to see whether the government's pronouncements on trying to maintain peace in the country to the run up to the next elections are only designed as a selective application of the law where some people can flaunt the law the way they want and others can be made to live by the law," added Maalim.
But Duale who also later also recorded a statement at the DCI termed the audio clip the work of propagandists.
"An audio clip in circulation online is fake and crude propaganda. It's the work of a bygone era politician attempting to cook fake news," he said. The two politicians ddo not see eye-to-eye politically.