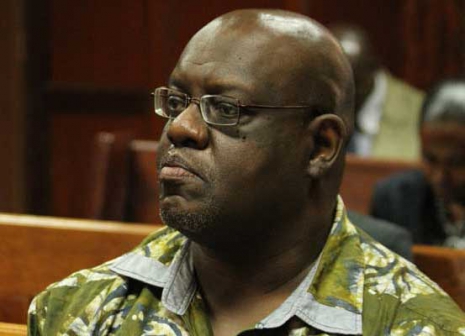 Anti-graft crusader John Githongo has claimed the country is already sliding into blatant theft through reckless procurement to finance next year's polls.
Githongo said the alleged loss of billions at the National Youth Service (NYS) is part of a well-orchestrated scheme by a few individuals to rip the country off public resources to fund their campaigns.
He warned that the country should brace itself for the loss of more funds, citing alleged theft in Eurobond saga and Standard Gauge Railway project as part of the stealing spree the government was already engaging in.
Githongo made the remarks yesterday during a breakfast meeting organised by the Chartered Institute of Procurement & Supply (CIPS) under the theme "Governance in Public Procurement".
"Every election year is a procurement disaster for Kenya whose economic aftermath can take years to clean up. We're already in election season so we shall see the most determined and profligate buying spree in history," he said.
Read More
"It's already started with Eurobond, SGR and other expensive projects padded to enrich a few at the expense of the majority."
He said corruption will in the next 10 months "intensify exponentially as the government goes into a spending spree prior to the election".
The government has been unable to account for Sh250 billion Eurobond, despite the Opposition's pressure to break down how the money was spent.
Githongo said public procurement has become one of the most scandalous elements of public service.
"There would seem to be a widespread perception that the majority of public procurement is particularly prone to corruption of the kind that ultimately costs citizens dearly for goods and services that can often be of sub-standard quality or don't arrive at all. It is 'air supply' as the Ugandans call it — you get paid for supplying air," he said.
He said graft has been normalised in public service through conflict of interest.
"As a result, Kenya is a country where one becomes a public servant expressly to become rich. This has seen the introduction into the Kenyan lexicon of a term I always associated with South Africa, the tenderprenuer, individuals or corporates of no particular training, specialisation or professional qualification whose primary capacity is to extract contracts from the State or regional governments primarily for private gain, where the provision of public goods or services are purely incidental if they happen at all," Githongo said.
He said today, procurement in both private and public sectors is facilitated by kickbacks, bribes, commissions, considerations and other corrupt activities.
Githongo said even technology in the procurement departments cannot end the vice.