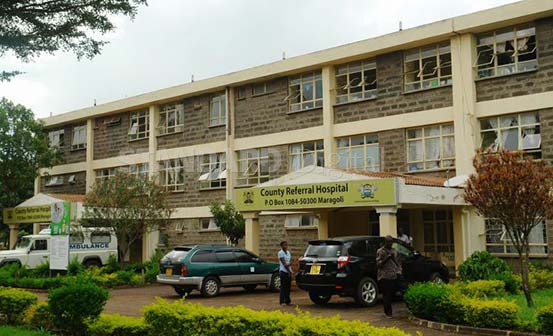 A patient committed suicide at Vihiga County Referral Hospital in Mbale town on Thursday night.
James Mbotela, 41, admitted to the facility on Wednesday after complaining of severe pain on one side of his body. He was found hanging in the emergency corridor on Friday morning by relatives. "He left home saying he was going to seek medical assistance from a chemist after incessant pains, only to be later told that he had gone to the hospital with his sister," said Joyce Avisinwa, the deceased's wife.
Avisinwa said a nurse had called that night to inform her that her husband had disappeared. "When we arrived at the hospital, he had not been traced so far. We started looking everywhere around the hospital and later found him hanging in the corridor," she said.
County health executive Zilpah Andiva said Mbotela had told hospital staff he was going to the toilet. "Security officers searched for him in all sections of the hospital in vain," she said.
The hospital is yet to establish why Mbotela committed suicide as he did not leave any note behind.
Read More