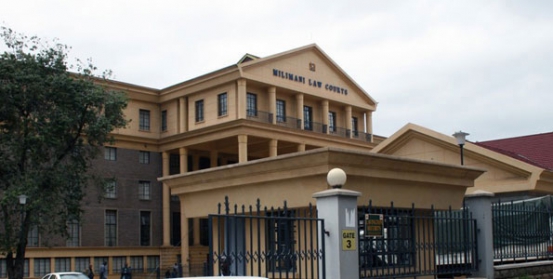 Nairobi: The Judiciary will from Monday, November 30, 2015 embark on a five-day crash exercise to clear a backlog of over 4,000 children cases at Milimani Law Courts.
The Children's Court Service Week targets 4,435 children matters that accumulated between January 2002 and December 2010 and will end on Friday, December 4, 2015.
During the week, the Children's Court will hear cases where action has not been taken by the parties for more than a year. The parties will be required to inform the court whether or not they intend to proceed with their cases. The court will hear the active cases and deliver judgements and close files where necessary.
The Judiciary has separately, through its notice boards at Milimani Law Courts and online at the Judiciary and Kenya Law websites (www.judiciary.go.ke and www.kenyalaw.org) notified parties with pending children cases to attend court.
Read More
The exercise is intended to manage the court's caseload by ridding the system of dead cases to enhance efficient and smooth operation of the Children's Court.
The Children's Court has jurisdiction to handle civil proceedings on matters touching on Parental responsibility, Children's institutions, Guardianship, Custody and maintenance, Protection and care of children, Judicial orders for care and protection of children, Foster care placement and Child Offenders.
The court also hears any charge against any child except a charge of murder or where a child is charged jointly with an adult. It also hears matters on a person accused of an offence under the Children's Act.