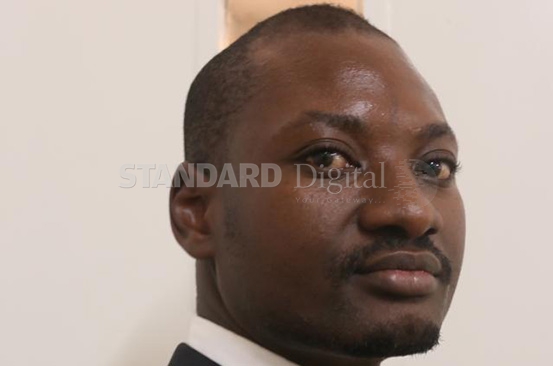 Kenya: A Jomo Kenyatta University of Agriculture and Technology (JKUAT) scholar has been selected for the globally acclaimed Mandela-Washington Fellowship for Young African Leaders 2015.
The US ambassador to Kenya Robert Godec, in a notification letter to Churchill Saoke, noted the programme, which starts in June, provides an opportunity for young committed people to develop the continent.
"I share President Obama's vision for the Mandela Washington Fellowship and believe that your commitment, courage, and 'yes we can' attitude will lead sub-Saharan Africa to a new age of prosperity as it takes its place on the world stage," Godec said in the letter.
The programme includes a six-week study on Public Management at the Syracuse University, New York. Saoke will have an extraordinary opportunity to sharpen his leadership skills and network with other young leaders from sub-Saharan Africa and the US.
Saoke, 29, will also participate in a three-day Mandela Washington Fellowship Summit hosted by President Barack Obama in Washington, DC, where, with other beneficiaries, they will have "an opportunity to interact with US leaders in the fields of business, government, and the non-profit sector," according to the letter from the embassy.
Upon completion of the programme, Saoke's fellowship will continue in Africa, where he will have access to ongoing professional development, networking and possible funding sources.
Saoke has exhibited strong passion for leadership locally and globally. The physicist and Director of Peace and Unity International, an organisation that fosters peace and unity among people in Africa through promoting reconciliation efforts in conflict areas, cut his leadership teeth as a student leader of Jomo Kenyatta University Students Organisation (JKUSO) in 2007/2008, where he served as the Academic Secretary before rising to other leadership positions.
Stirred by events in Africa ranging from bloodshed, conflict, hunger, poverty, disease, political instability and ignorance, Saoke authored a book The Cry of Nations: Reflections in desire of a peaceful and prosperous future generations (2012).
Holder of a Master of Science degree in Physics from JKUAT and another Master of Arts degree in Diplomacy and International Relations from the University of Nairobi, Saoke is currently pursuing PhD in Physics, specialising in wind energy engineering at JKUAT.
He termed his selection "a strong sign of greater things to come." "It is a global recognition of the effort and role I have played in advancing service oriented leadership ideals among young people."
In her congratulatory message, JKUAT Vice-Chancelor Prof Mabel Imbuga, said: "Saoke's selection is an explicit recognition of the youth in Africa, and a great honour to JKUAT's endeavour in identifying, nurturing and encouraging extraordinary leadership skills among staff and students committed to serve the world."
The Fellowship began in 2014 and is designed to foster confidence, passion and commitment of the next generation of African leaders.