Former President Daniel arap Moi calls for return of schools ranking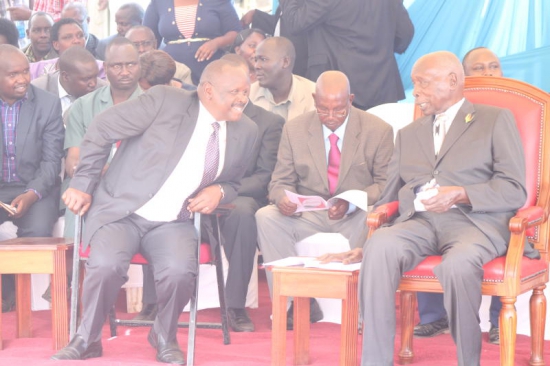 Bomet, Kenya: Former President Daniel arap Moi has criticised the Ministry of Education for scrapping ranking of schools in national examinations.
Moi said the Government should reconsider its position on the matter to enable students to put more effort in their educational endeavours.
"It is wrong for the Ministry of Education to scrap ranking and work in a suspicious manner, making the public wonder if there is something being hidden relating to national examinations," Moi said.
"We want students to compete in national examinations and for those who did not perform well to find ways of improving on their weak points," he added.
The former President called on leaders in the national and county governments to ensure that more funds are allocated to the education sector.
"Leaders should allocate more resources to education sector and other areas of development, which will directly benefit the people," Moi said, adding that education is key to development in any society.
Moi was speaking at Moi Siongiroi Girls Secondary School in Bomet County, during the institution's 20 years celebration.
Bomet Governor Isaac Ruto, deputy Governor Stephen Mutai, Senator Wilfred Lessan, Women Representative Mrs Ceciliah Ngetich, Chepalungu MP Paul Bii, former MP John Koech, Kanu Secretary General Nick Salat and Kabarak University Vice-Chancellor Rev Prof Jones Kaleli, were among those who attended the function.
Moi called on leaders in the country to roll out development projects in rural areas to enable residents to compete economically with those in urban areas.
"Those in positions in the society should ensure that development funds are well utilised for the sake of posterity," Moi said.
Parliament in mega security plan for MPs
In the wake of grave concerns by MPs over their security, a multi-billion shillings plan by Parliament mooted about five years ago to expand facilities and secure the premises, has gained urgency.