Power firm crying out for reforms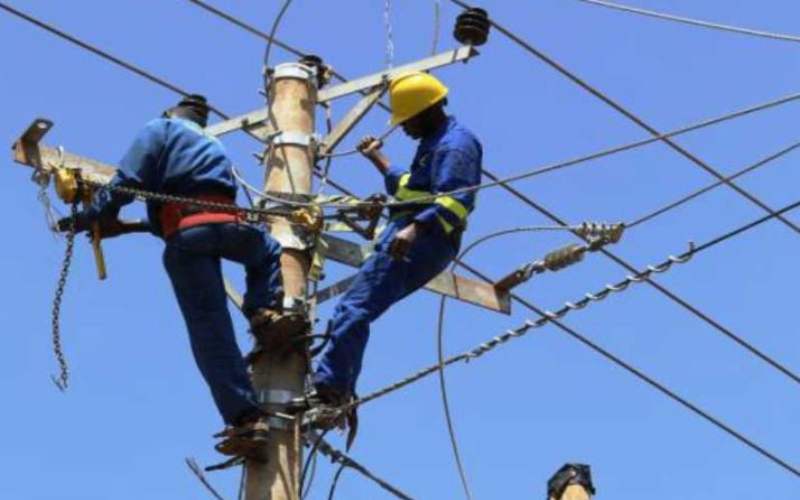 Over the last week, many customers of Kenya Power have complained about the company's expensive and yet unreliable service. Many have vowed to switch to alternatives like solar power. Meanwhile, electricity generating company KenGen has signaled its intention to sell power directly to large consumers. Both moves threaten Kenya Power's monopoly as a power utility.
In many ways, Kenya Power is emblematic of the many things wrong with the Kenyan economy. We are an economy in transition, but which still has vestiges of an era of monopolies, government meddling, and captive customers to shoddy public services. Yet if we are going to keep growing, we must cut loose the inefficiencies of the past. For decades, it has made sense to have a monopoly power distributor. Power generation and distribution is expensive. Which makes it a very risky business. For this reason, it makes sense that the State stepped in to essentially guarantee a market for power generators like KenGen. This arrangement exposed Kenya Power, the monopsony buyer of power, to enormous amounts of political risk.
As a result, corrupt individuals have found it easy to steal money through the company's operations. A former Energy minister and an executive of Kenya Power were convicted of fraud by a court in Guernsey. Well-connected individuals have over the years successfully deployed non-market strategies to saddle Kenya Power with expensive power purchase agreements projected to last at least until 2035.
A public utility that was meant to seed a power generation and distribution market found itself captured by short-sighted elites. In the rush to make a quick shilling, they forgot to tend to the goose that lays the golden eggs. The quality of management at the firm suffered. Maintenance of transmission lines and transformers suffered. And customers found themselves paying more for less. Meanwhile, the political class found cause to misuse Kenya Power for electoral advantage. That is how the firm found itself holding the bag for the last mile connectivity project.
It turns out that the massive increase in the share of Kenyan households connected to the grid since 2013 was not a smart business decision. Not only were many households barely consuming any power, but many also lacked the ability to pay the staggered connectivity fees. Failure to make money off of the last mile connectivity problem further compounded Kenya Power's woes.
This reality leaves us in a bind. The nature of the power market is that we are unlikely to have a vibrant competitive sector with multiple utility firms. The market is simply too small. This means that even as solar power firms and KenGen gear up to challenge Kenya Power, we should also muster the courage to deal with the challenges facing the old monopoly head on. The expensive thermal power generation contracts should go. The management must improve. And we must shield the firm from undue political interference. There is also the possibility of having Kenya Power manage power distribution, but introduce new customer facing firms to interface with customers.
The primary reason why we cannot simply resort to alternative off-grid solutions is that while these might work for households, heavy industry still requires grid power supply. The kind of erratic and expensive power supply that we have normalised imposes a heavy operational tax on our firms and makes them uncompetitive against foreign firms that operate in jurisdictions with cheap power. If we are serious about economic takeoff, making energy affordable should be a key pillar of our industrial policy mix.
-The writer is a professor at Georgetown University