The grey areas in President Uhuru Kenyatta's quest for a successor to secure his legacy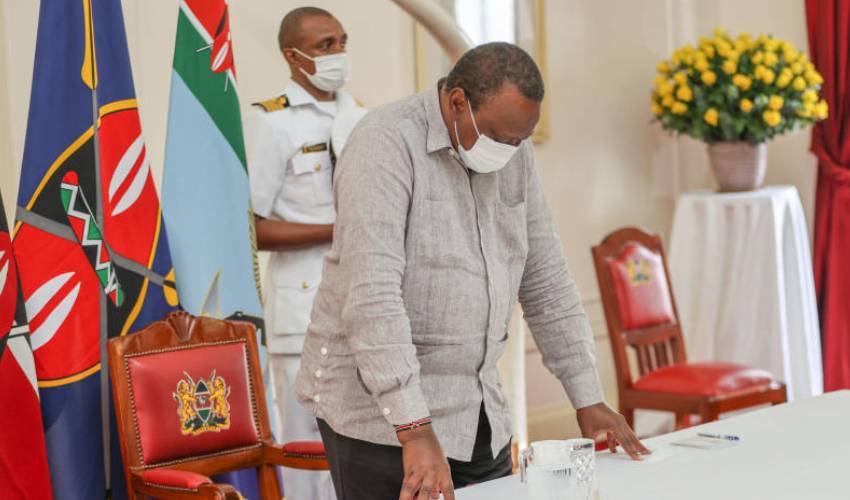 If Prezzo UK's relationship with the local media is registered on Facebook, the appropriate box to tick would be: "It's complicated."
And the nature of its complexity shone through this week, when Prezzo called the Press corps to his house for a catch-up, so they all trooped in in their Sunday best, even though it was Monday. Prezzo UK was in his Saturday wear, an easy shirt with an open collar.
Well, Prezzo made it clear gazeti ni ya kufunga nyama, a line that was parodied by his able deputy, Bill Ruto, in their better days. These days, their relationship, too, has become complicated.
The state of our nation, as all Kenyans will attest is that Prezzo UK's administration is riven with corruption, poverty is stricken and our external debt has accumulated to crisis levels. Prezzo even conceded that corrupt cartels were stealing one-third of our national budget each year.
The pressing question: how did we get here, and how do we get out of this rut, in the 12 months that remain of Prezzo UK's term? Well, the more pressing question, perhaps, was how to put such question gently, and forestall the prospects of Prezzo's salty vocabulary.
We know Prezzo UK can be an intimidating presence, what with his towering height and growing girth, but in his bout with the scribes this week, many of them battle-hardened veterans, he was given a walk-over.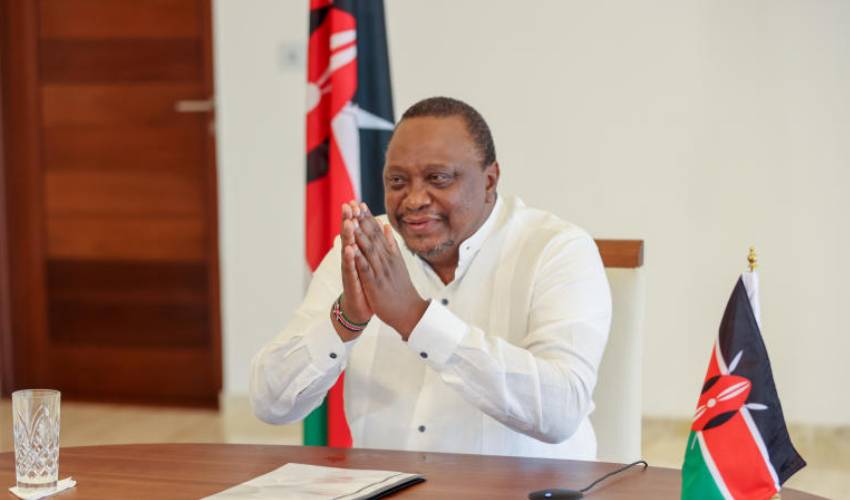 The half-dozen scribes danced around the ring without an attempt even at a feeble punch. They wasted their energies pussy-footing, but even that was timid and unfocused.
This is a rephrase of the opening question: "This country has enjoyed relative calm since you signed that Handshake with your brother from your other mother, but the courts have annulled your efforts to entrench your gentleman's agreement in the Constitution. Where do you go from here?"
The proper question should have been blunt: "Ye, our great prince of peace! The courts have decreed this is not a dictatorship. The sovereign will of the people must be upheld in any processes that fundamentally affect their lives. Now, are you slighted at the ruling? Will you "revisit" the Judiciary, again, as you promised a while back?
The follow-up question was even more mind-boggling: Prezzo was asked if he had a preferred candidate for his successor, even though he didn't have to name that individual! Now, now, Jesus of Nazareth, how is a man to invoke another, without divulging their identity?
The singular question that got Prezzo hot under the collar was when he was asked, without prevarication, if he was managing his succession "at the exclusion of your deputy."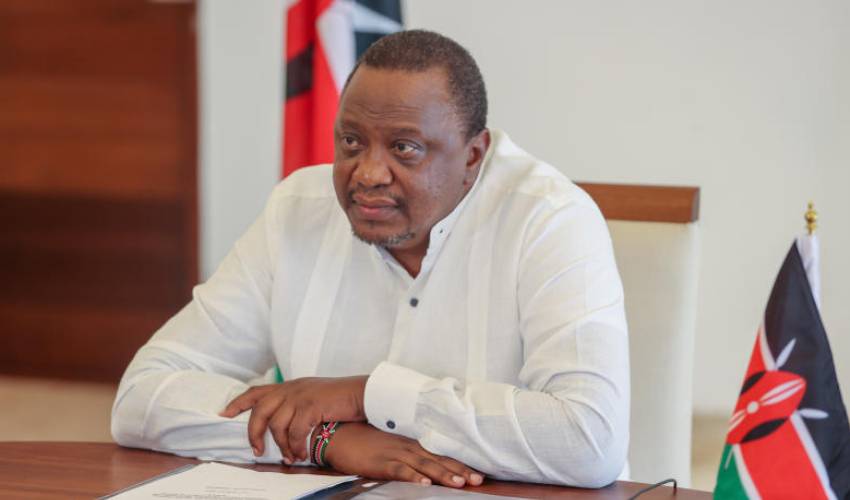 There was a scowl on his face, his eyes popped out and his words faltered. He bared his teeth, like fangs, ready to bite, but no sound came forth. Then his arms flailed over a stack of pens that stood on his writing deck, like missiles, ready to fly.
That was the moment of great revelatory power: Beneath Prezzo UK's glowing skin and well-oiled and groomed dark hair, lie some shades of grey, peeping at his temples. He, too, is failing to find answers to the many grey areas of his presidency. What will be his legacy, and who can secure it?