Filing tax returns and revealing firm owners should be fairly easy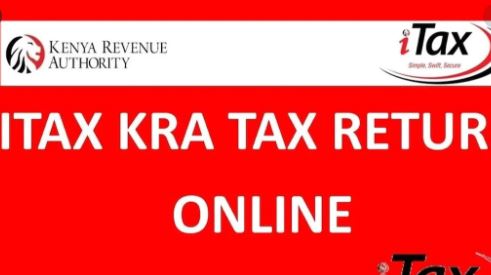 After two weeks of hectic activity around the registration of beneficial owners by companies, it was a tremendous relief for many Kenyans when the Business Registration Office extended the days for filing these particulars to July 31st.
While the office had announced way back in October last year that the beneficial owners would need to be registered by January 31st, it was not until the government issued several warnings detailing the huge fines that non-complying shareholders would pay that most Kenyans rushed to the internet and to their lawyers and company secretaries to file the returns.
Now that we have six months to file the returns, one hopes there will be no Kenya-style last minute rush to file these papers. But even as we support the initiative in principle, there are some issues that the Business Registration Office needs to resolve prior to this date.
It is accepted that in these days of transparency there is justification for more information on the real owners of corporate entities. For many years, all manner of nefarious activities were carried out by senior civil servants and political leaders using lackeys who held shares in trust for them and enabled them to trade with government against the public officer ethics rules.
We all remember the "Panama papers" scandal which occurred when 11.5 million documents of the law firm of Mossack Fonseca were released into the internet.
These documents disclosed all manner of trusts through which suspicious businesses were transacted out in various jurisdictions adding fire to the clamour for more disclosure.
In the present age, a country's transparency and disclosure framework, including that relating to beneficial owners is part of how a country's business climate is assessed thus informing investors on suitability of the country as an investment destination.
Unfortunately, the Kenyan law on beneficial ownership has gone beyond the rational requirements for disclosure and appears to require all companies to file returns, even where it is clear that no beneficial ownership exists.
Section 93A of the Companies Act which requires beneficial owners' registration properly defines a beneficial owner "the natural person who ultimately owns or controls a legal person or a natural person on whose behalf transactions are conducted, and include persons who exercise ultimate effective control over a legal person".
The regulations that were published to operationalise this requirement have a similar definition. However, the regulations then extend the class of persons for whom returns must be filed to include all natural persons who hold at least ten percent of the issued shares in a company or directly or indirectly or exercises at least ten percent of the voting rights in the company.
It also includes persons either directly or indirectly holding a right to appoint or remove a director of the company or exercising significant influence or control, directly or indirectly, over the company. The effect of this requirement, as understood by Kenyans, is that even natural persons who hold shares in their own right and not on behalf of third parties must still file returns to declare themselves beneficial owners.
I want to assume this was never the intention of the law and the Registrar needs to clarify this and other concerns that have been raised by stakeholders so that we do not end up with a deluge of unnecessary filings, crowding an important exercise and inconveniencing and punishing Kenyans unnecessarily.
Secondly, the Registrar must ensure the process of "linking" companies, which is a pre-requisite for filing the returns, is more efficient than it has been so far.
It would be unfortunate if people were not able to file their returns because of the Registry's inefficiencies and are then hit with punishing fines.
Finally, these hugely punitive sanctions require review. Whey would government charge Sh500,000 to a person for failing to file returns as if such failure converts them to a criminal?
And a word of advice to company owners, you do not need a third party to file the returns. Provided the linking process works, the rest is fairly straightforward.
Happy filing prior to July 31st deadline.
-The writer is an advocate of the High Court of Kenya