Five ways to give your business idea a fighting chance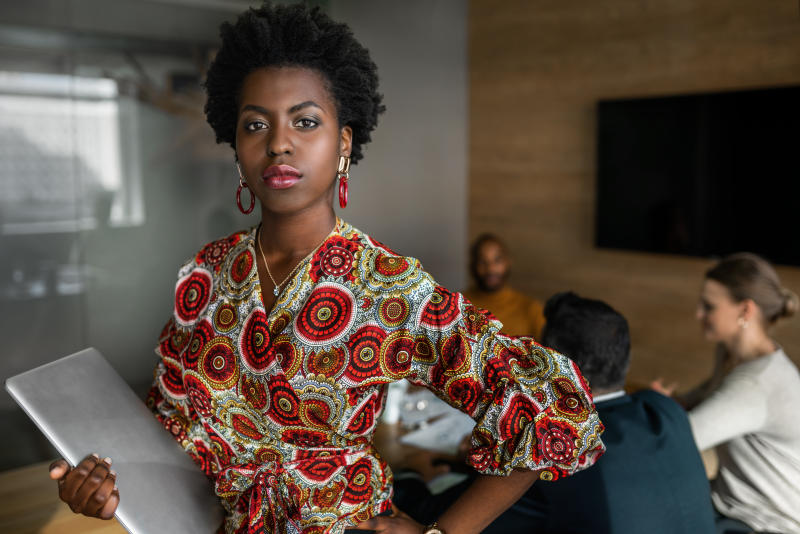 Ever walked down a residential neighbourhood and counted the number of salons or butcheries down one road? Chances are that you will count plenty.
In a past interview, Chris Bitti, a Cameroonian and the founder and CEO of Digital Brands Agency, decried Kenyans' insistence on duplication of business ideas. "The business environment here largely lacks ethics, integrity. You could hire a guy today, you empower him and give him exposure and tomorrow he takes off with your clients. In Kenya, goodwill is very little," he said.
This trend could discourage an aspiring entrepreneur from introducing their unique idea into the market for fear that someone with more financial muscle would copy the idea and own it.
But here is the thing: there is no idea that matures without being put into action. Additionally, if you think that you can set up say a successful salon despite your neighbourhood teeming with them, you should go ahead and do it, but only after careful evaluation.
Here are some principles that you could follow to make your enterprise stand out in a tough business environment.
1. Conduct a proper product, market research.
Your new product might not be available in the market alright, but you clearly know the purpose you intend it to serve. Conduct research along those lines. The more you know about the industry you are about to venture into and the process of starting the business, the less stressful it will be. The key is to familiarise yourself with all the steps of starting a business and to approximate the reception you will get from the customers. If you are observant, you can tell what products, even totally new, would appeal to a people and solve a problem.
Mark Zuckerberg started FaceMash in college after realising that students would love it, and enjoy a face-matching app. This was the precursor to Facebook, now the most popular social site in the world.
2. Start the business part-time
This is like reconnaissance. Starting small, and probably as a side hustle, will help you gather feedback from the consumers before you can go all out. You can then tweak what you feel is not okay while not losing your livelihood as it is a side-hustle. And if the market reception is not satisfactory, one could then opt out or try a different approach. The secret is to start, even if on a small scale.

3. Be tireless at promoting the business
It is no secret that in trying to convince people to buy their products, most of these new in the market, entrepreneurs hit the road and seek to tirelessly market. Bill Gates started by walking miles to sell Microsoft software when it was still new, even stopping in traffic to convince drivers to buy. Things may not be easy at first. Jack Ma, founder of Alibaba and one of the richest men in Asia, once said, "In the second week of business, we got somebody who agreed to start selling their wares on our website. We bought everything they sold. We had two rooms full of things we bought for no use, all garbage, for the first two weeks — in order to show people that it works."


4. Build a strong support system
Establishing a network of people that are able to guide you through, help you and have confidence in you is key to helping you achieve your goals. Seeking a mentor in the industry will help you avoid the common missteps you are prone to make in the early days. A support network — whether your family, friends, people you meet in networking organisations or virtual friends — can act as potent cheerleaders and encourage you to continue with your path without concentrating too much on the potholes. They will help you go out into the streets to market your product. They will always be there for you.
5. Be ready to fail, and ready to try again
You cannot avoid failure, or slips, when starting. It is a process of learning. A lot of people that end up with earth-shattering discoveries come off disappointments. Remember you are trying something not many people have done before. Or, maybe, no one has done before. You do not have a lot of people in your locale who are experts in this field. You are, in essence, trying. So, be ready to fail. In so doing, you will appreciate where the pitfalls are, and will avoid them.
In 2004, Bidco invested in the IT industry, put up offices, and employed people, hoping to reap off a sweeping wave of technology innovations and automation.
They then placed bids in a tendering process where they were to start working on their first big projects but were told they had to be ready to pay 10 to 20 per cent of the value of the bids if they were to win them.
"I sat with my brother and we decided it was not worth it. We closed the company and lost Sh40 million in the process. We later sold it off. You see, our father's most important reminder for us was that credibility is the most important thing to have in life," says Bidco's Vimal Shah.