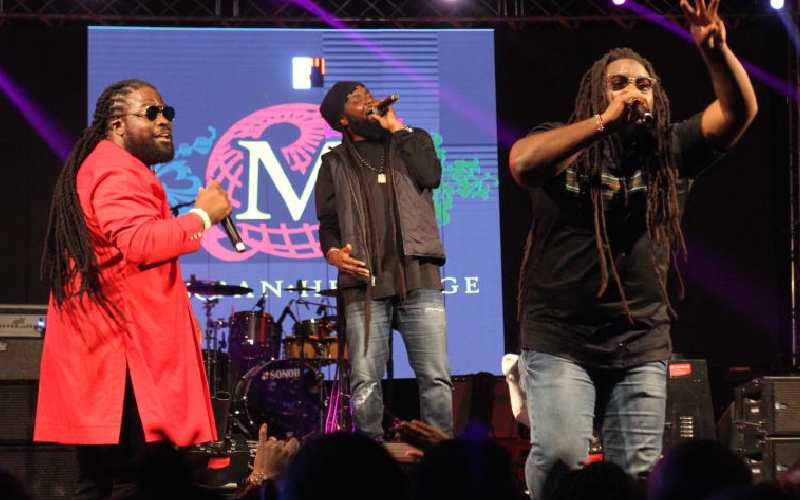 As the Christmas and New Year entertainment plans take shape, the most thrilling extravaganzas and midnight fireworks will most likely not be in NairobI.
For the last couple of years, the action has moved. Nakuru, Eldoret, Kisumu, Mombasa, Kericho, Kakamega, Machakos, and Kitale are the new hot spots when it comes to entertainment.
The glory days when Nairobi would host the biggest music acts from across the world; from the Lost Boyz, Chronixx, Shaggy, Keri Hilson, Rick Ross to UB40 are in the past.
The list of the icons who graced Nairobi shows in a big way back in the 90s and the noughties is long. Remember the late Tupac (2Pac), T.I, Missy Elliott, and Morgan Heritage. Then get down to Kirk Franklin, Chris Martins, Konshens, Jah Cure… That was before the dry spell. And no, it has nothing to do with Covid-19.
Nairobi has been the springboard for breakthrough artistes in East Africa. From Uganda's Chameleone and Bebe Cool to Bobbie Wine, Tanzania's Lady Jaydee, AY, Diamond, AliKiba, and lately Mbosso, Harmonize, and Nandy.
It is where the Afrobeat stars Davido, Wizkid, Yemi Alade and Tiwa Savage (the latter is actually in town this weekend for a private business function) kicked off their international campaign before becoming huge internationally.
Nairobi was the endorsement centre where every event promoter and artistes were assured of making millions from concerts.
And it wasn't just about foreigners flying in and flying out with the money bags.
Local artistes enjoyed the windfall in mega concerts that would be hosted on major grounds like Carnivore, Kasarani, KICC, Uhuru Park, and Nyayo Stadium.
Recording stables like Ogopa and Calif Records would parade their stars and rally them to all-weekend exciting concerts. Even clubs in the city and other entertainment centres were home to endless concerts. When the festivity season like the case now kicked off, one would be spoilt for choice of which event they would attend for that let-out extravaganza.
Today, many local artistes will count the few, if any, shows they have performed in the city this year. Maybe a new phone launch here, a private show there, and they don't pay much. Not more than they do the influencers they appear with.
In contrast, county towns are the new focus with events promoters preferring gigs in leading towns.
Mombasa County has for example been hosting the Twende Mombasa festival since 2018. The three-day festival hosts artistes from neighbouring Tanzania and is usually supported by leaders. Former Mombasa Governor Hassan Joho had even set aside funds to support the annual fete.
"Twende Mombasa put a good spotlight on Mombasa as an entertainment tourism destination. Many people here, including musicians used to look at Nairobi as their saviour when it came to being invited to perform.
"With Twende Mombasa making a major success, artistes from the region got the self-believe that they can thrive from there. It gave birth to many other concerts, some in clubs and others on the beaches and as the hype went out there that Mombasa was a vibe, we got our mojo back," says Hassan Faisal, a showbiz kingpin at the Coast.
"Even the film industry is thriving here more than it is thriving anywhere in the country. Many big film productions here have gone to the on-demand channels such as Maisha East on DSTV. You are seeing more foreign artistes preferring Mombasa as their choice of tourism destination in terms of performances.
"It is a good thing that people don't just see Nairobi as the only city where big shows can be hosted. The shift is helping a lot even in terms of the promotion of domestic tourism," Faisal says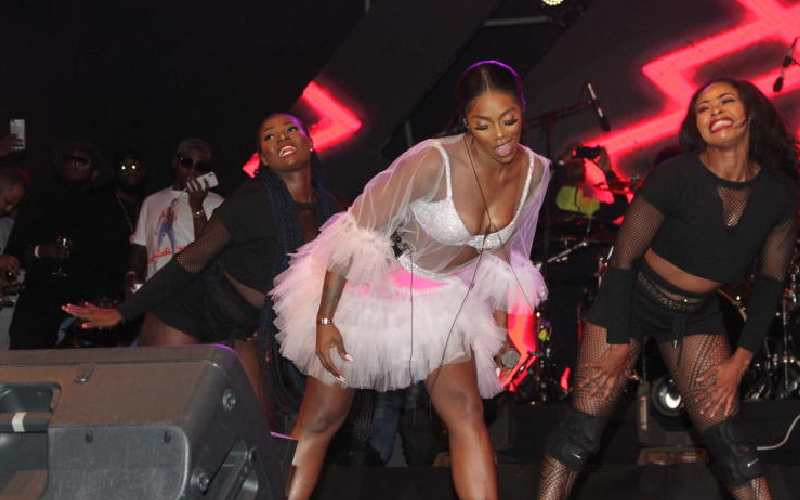 Leakey Odera, CEO of Pambazuka Entertainment agrees that there has been a major shift when it comes to events hosting.
He attributes this partly to the devolution system of government where some counties have deliberately focused on the creative economy as the fastest way of popularising themselves and promoting local tourism.
"Some even waived levy payments when it came to hosting events or shooting films and this became quite attractive leaving Nairobi out of the picture. It is now that Nairobi is waking up to this reality and as much as it is not too late, the city will have to work hard to restore its image as an entertainment destination," Leakey says.
For the last two years, the beauty pageantry and modeling star search champion have centralised most of his operations in Nakuru.
Miss Chili's beauty pageant and The Face of Nakuru beauty pageant are two of the many projects Leakey has held here.
Top artistes such as Juacali, Mejja, Khaligraph Jones, and Mr Nice have headlined his shows.
"As the newest city in the country, you will expect a lot of activity here, with double the effort you will witness in Nairobi or any other place. They have even declared this the creative city of Kenya so technically, showbiz is already a mindset here – both among creatives and investors," says Leakey.
A year ago, Nakuru was listed among the new creative cities of the world – under Unesco's Creative Cities Network (UCCN).
Nakuru is one of the most vibrant urban areas at night. This is also driven by the many young people who make up a good size of the population, thanks to the universities and other institutions of higher learning here.
Some artistes, among them actor Nice Githinji, have already relocated to Nakuru where creative centres such as the recently launched Njoki Karuoya Creative and Media Centre opened their doors to creatives.
In Machakos, Machawood, was mandated to champion all music, and the art functions created a major buzz about six years ago.
Major events such as the annual Machakos End of the Year Extravaganza, the Uhai Festival, Machakos Film Festival as well as the Machakos Cycling Championship put the county on the events map.
Its proximity to the city was a positive as fun lovers could easily make road trips to and from.
"When you look at recent years, the events that have had the biggest hype have not been held in Nairobi. Let us start with the Masaku 7s that made a major impact in terms of shifting the focus towards Machakos," says Cecilia Muturi, an events organiser and strategist.
Event venue prices as well as the artistes rate cards artistes use for an event in Nairobi are also much higher than in other areas.
"Many people have also discovered that the same amount you spent in these exorbitantly priced Nairobi lounges and other entertainment spots is the same you would spend on a more gratifying road trip, say to Nakuru or Machakos and back. Why should I pay Sh2,500 for a ticket for a concert in Nairobi, to see the same artistes I have been seeing every week if I can use the same to drive to Nakuru for a weekend getaway with my peeps?" she poses.
"It takes a lot of logistical issues to host a good extravaganza in Nairobi. The costs involved are ridiculous and hardly can one make any profits. It is easier and even cheaper holding concerts in towns out of the capital city," Leakey says.
A group of events promoters is planning a major New Year concert in the Coast that will see concert tours hosted in Watamu, Malindi, and Mombasa.
Already, two top international artistes have been approached and confirmed their availability.
A number of counties are working to host New Year festivals.
Related Topics