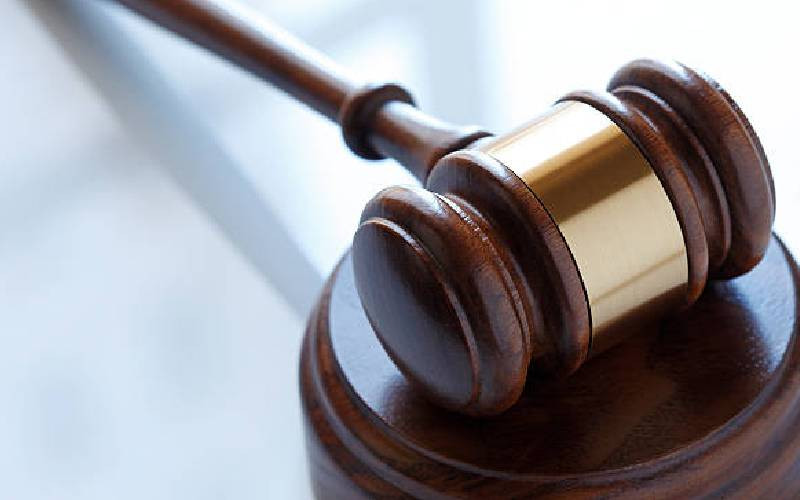 The widow of a former Member of the County Assembly said to have died of Covid-19 will now have access to his medical records.
This is after a private hospital (Eldoret Hospital) lost a case to stop Alice Muchiri, the widow of former Huruma Ward Rep in Uasin Gishu County, Peter Kiiru Chomba, from demanding the deceased's medical records.
Chomba died at the facility on October 10, 2020, after he suffered what the hospital said were Covid-19-related complications.
Ms Muchiri later demanded his medical records between 2019 and October 10, 2020, when the MCA died in her bid to establish the exact cause of her husband's death, a request, that the facility failed to grant, leading to the court battle.
The High Court in Eldoret dismissed an intention of appeal by Eldoret Hospital.
The court on October 4, 2022, found that the private health facility had violated the widow's right to access information relating to her late husband's medication.
Ms Muchiri had stated in her petition that prior to her husband's demise, he had on diverse dates between 2019 and 2020 received treatment and routine medical check-ups at the hospital.
Muchiri further claimed that she and her children disputed the post-mortem results.
The post-mortem report indicated that the cause of death was acute respiratory syndrome/acute pancreatitis due to Covid-19 infection complications.
But Muchiri told the court that she believed Chomba must have fallen and injured himself while at home, two weeks prior to his untimely death.
Eldoret Hospital had through their director, Dr P V Lodhia, opposed the petition in court.
In his replying affidavit, Dr Lodhia denied having the medical records of the deceased. He claimed that the deceased had a personal doctor who used to attend to him within Eldoret Hospital Medical Plaza.
The hospital argued that the deceased used to be attended to by Dr Ashraf Emarch who is also now deceased having succumbed to Covid-19.
Related Topics