Home
/
Reproductive Health
We must invest in sex education to save adolescents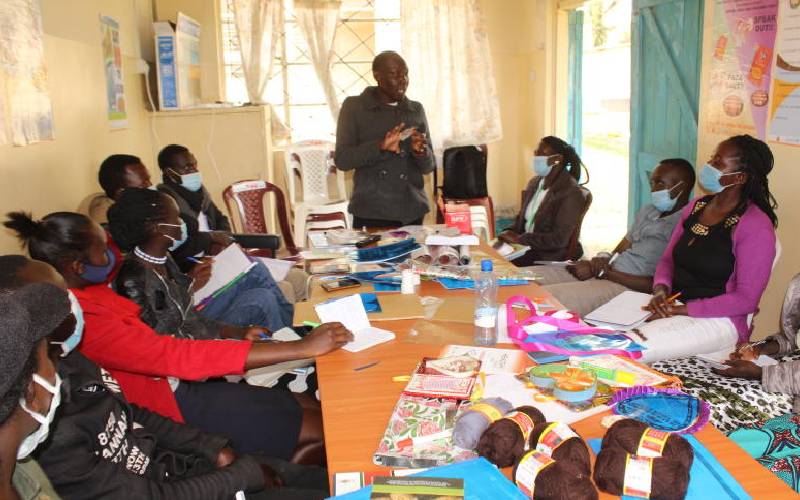 Many adolescents in Kenya and Sub-Saharan Africa are sexually active if the high birth rates that have been reported is anything to go by. The devastating impact HIV/AIDS, the many unintended pregnancies which have pushed some of the young people into unsafe abortions, and the risk of being infected with Sexually Transmitted Infections (STIs), means addressing the sexual and reproductive health needs of adolescents is of essence. There is therefore need for all stakeholders to join hands in protecting the health of adolescents which must be given priority as we seek to improve public health.
So how do we go about this? There should be increased investment in improving sexual and reproductive health of adolescents. This will also contribute to economic growth as the young people will grow into healthy and productive adults.
Many countries have prioritised Adolescent Sexual and Reproductive Health (ASRH) because this age group constitutes a huge portion of their populations. Locally, adolescents make up to 21 per cent of the about 47 million Kenyans.
Kenya has several policies meant to guarantee the sexual and reproductive health rights of adolescents. However, there has been a challenge with enforcement. Some of these policies are yet to have a real impact on those targeted, mainly primary and secondary school students, because of some unfavourable policies by the ministry of Education. The school environment is not also conducive enough for reproductive and sex education.
According to a report by Unicef, Kenya recorded high birth rates among adolescents between 2017-2019, with 96 births per 1,000 women. The national birth rate average is 29.31 per 1,000 women, as per a 2020 World Bank report. The high birth rates show most girls engaged in sexual activity but have no knowledge on birth control.
Another study by Population Council of Kenya revealed that only 28 per cent of girls and 21 per cent of boys had knowledge on how to prevent pregnancy. These groups were also unaware of the fertile periods in women. They rejected several misconceptions on pregnancy and were familiar with at least one modern method of contraception. For those aged 12-14 years, only 10 per cent of females and six per cent of males had the same level of knowledge.
Sexual activity
Some civil society and religious groups have been campaigning for abstinence. Some of them believe offering sex education to the young people will result in increased sexual activity among them. As a result, even those who would wish to take up family planning don't do so because that provision has not been made. The environment is not friendly enough for the girls and boys to access contraceptives and related services.
Adolescents from counties in the late region are the hardest hit, according to reports that show more teenagers are getting pregnant and some are falling victim to unsafe abortions. The number of unwanted pregnancies reported in the lake region is also high, so are the cases of transmission of STIs, including HIV, not mentioning-complications related to pregnancy and abortion.
Most of the girls have been found to engage in unplanned and unprotected sex. They also lack the ability to negotiate for safe sex. Most of them have been found to engage in sex with multiple partners but have limited knowledge on prevention of STIs.
To lessen or end the problem, we need to introduce young people to comprehensive sexuality education which can improve their knowledge and cause them to avoid risky sexual behaviour. This will also build their negotiation skills, improve their knowledge on reproductive health and menstruation hygiene.
Sex education does not necessarily lead to increased sexual activity among young people as has been claimed. It only helps them to make the right decisions.
Given, strengthening sex education programmes can be difficult due to limited resources and infrastructure. Some of the things we can do to reduce the burden on our adolescents include adopting policies that provide for comprehensive sexual and reproductive health information in schools. The focus should not be on abstinence as this approach alone cannot tackle the problem.
We also need to train teachers on the subject and empower them to teach it. These programmes should start at primary school level. Parents and teachers must also make efforts to ensure students remain in school as studies have shown children are less likely to engage in sex when they are in school.
Mr Odhiambo is the Executive Director, African Youth Advocacy Network.
Related Topics