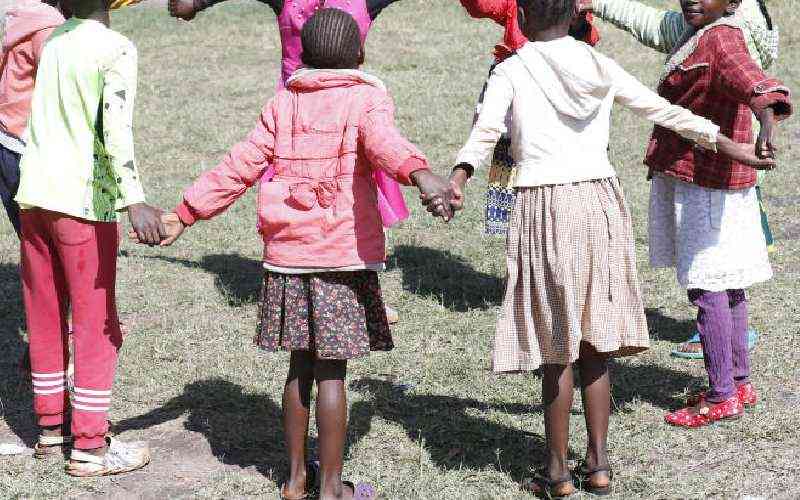 Globally, children have been ignored by statistics and neglected by policy action and so remain silent victims, suffering daily from violence, exploitation and abuse. Some cultures, including in in the East Africa Community (EAC), continue to encourage child marriages which limit children's potential. Children are married from as early as nine years old.
The EAC partners are signatories to the United Nations Convention on the Rights of the Child (UNCRC) and the African Committee of Experts on the Rights and Welfare of the Child (ACERWC). Article (1) of the of the UNCRC provides that everyone under 18 years of age has all the rights in this convention. Article (5) requires governments to respect the rights and responsibilities of families to guide their children so that as they grow up, they know their rights.
The EAC Sexual and Reproductive Health Rights (SRH) Bill provides an opportunity for adolescent girls to continue with their education if they become pregnant. It further allows partner states to develop and implement mechanisms to provide vocational skills and career development and training for adolescent girls and young women who are unable to continue with their education after giving birth.
Tanzania has been in the spotlight for multiple human rights and gender violations against adolescent girls, including mandatory pregnancy testing, expulsion of pregnant adolescent girls from school, illegal detention of pregnant adolescent girls, total ban of adolescent girls from education after they give birth, and failure to enable adolescent girls to access SRH services and information.
It is estimated that up to one billion children aged between two and 17 years have experienced physical, sexual or emotional violence or neglect globally. Violence against children has life-long impacts on their health and well-being.
Tanzania and the other East Africa states should take into consideration some of the recommendations provided by the ACERWC experts to reform their policies, including prohibiting mandatory pregnancy testing in schools and health facilities; undertaking concrete steps to prevent expulsion of pregnant and married girls from schools; investigating cases of detention of pregnant girls and immediately releasing detained pregnant girls; stopping the arbitrary and illegal arrests of pregnant schoolgirls; re-admiting schoolgirls who have been expelled due to pregnancy and marriage; providing adolescent sexuality education and friendly SRH services.
Tanzania has ratified the UNCRC, which is progressive, but has clearly failed to keep her children safe.
States need to end regressive and discriminatory education policies and ensure mechanisms to end child violations are established and implemented. It is high time governments and religions stop hiding under the guise of discipline while using social norms to support the use of violence against children.
Ms Kathia is a Sexual and reproductive health and rights advocate
Related Topics