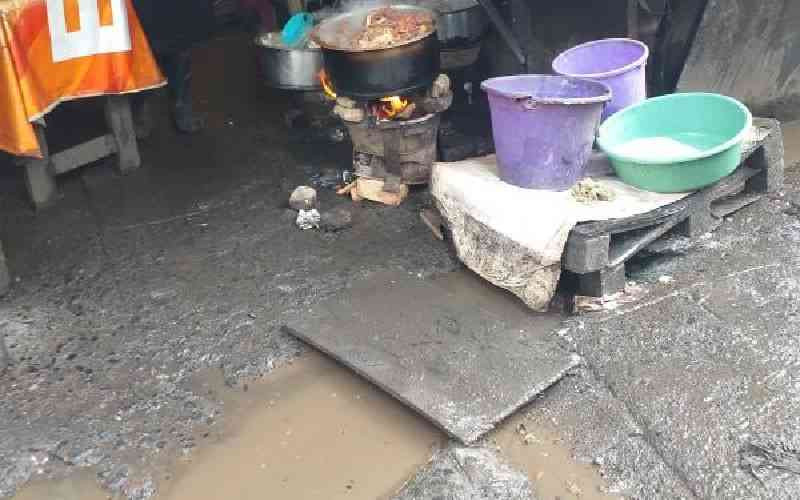 City residents have been asked to avoid eating in dingy places to avoid contracting cholera.
The Nairobi County Health Committee issued the warning after two cases were reported in the Starehe area which is not far from the city center.
County Assembly Health Committee Chair Maurice Ochieng confirmed the cases, warning the city residents to be cautious.
At the same time, about 32 eateries were closed down over the weekend by the county government to stop the spread of the contagious disease.
Ochieng said the move to close them was taken after two cases were reported within the market where some Nairobi residents source their foods, mostly vegetables.
"The two are from Starehe Constituency which has several eateries serving hundreds of people."
"We have already met some hotel owners to sensitize them on the importance of keeping their premises clean. City residents should also avoid dingy places for now," he added.
Following the outbreak in October, all County and Sub-County health management teams were directed to immediately notify all health workers of the alert.
Related Topics