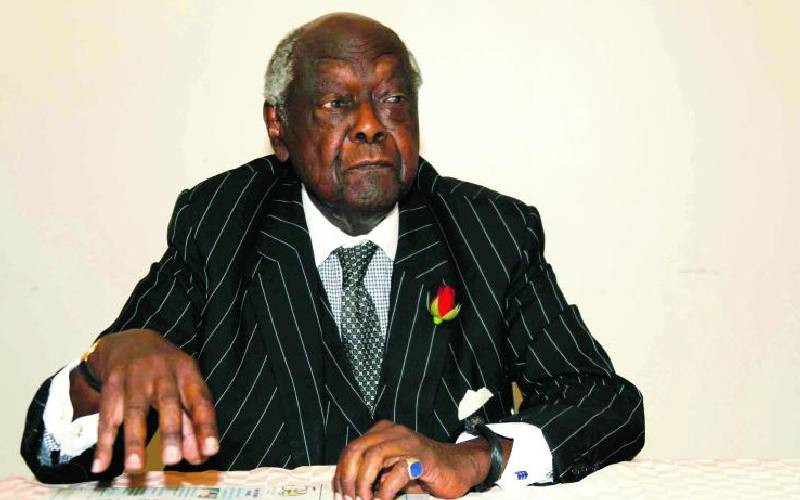 Guns and politics make life interesting in Kenya. For close to a year, it was almost impossible to draw former President Uhuru Kenyatta out in public, where he had been vilified by his detractors for all manner of alleged ills.
But it took one visit by some state agents to the home of Jomo Kenyatta in Karen, Nairobi, and Uhuru came out to defend his son (Jomo) from accusations that he was holding guns illegally.
Jomo is lucky that his father came to his rescue. Forty-three years ago, another powerful Kenyan found himself in trouble because of guns.
Charles Mugane Njonjo, while serving as the constitutional minister, was exposed to public ridicule after he was accused of using his office to help his friends import guns.
So influential was Njonjo that whenever his friends some of whom were from South Africa, a pariah state whose citizens were unwelcome in Kenya, brought guns, they would be met by the chief Licensing Officer at the airport.
A commission of inquiry later heard how the Chief Licensing Officer of the Central Firearms Bureau, Douglas Alan Walker, would be driven to the airport in Njonjo's limousine by the minister's driver Kabucho Wakori to receive the guns.
The commission heard what it considered the unpardonable incompetence of the Chief Licensing Officer of the Central Firearms Bureau who confessed;
"I asked them (Haryantos) to display or to let me have access to and see the firearms they had imported. I cannot recollect how many I saw, and unfortunately, there is no document on the file that can help my memory on that."
Walker admitted issuing an import licence for the guns explaining, "The object of my going to the airport was to issue an import permit. I recollect doing so (at the Haryanto home)."
For this indulgence, Walker was gifted with two guns, a 38 special revolver and a Colt revolver special calibre by Kabucho which had a market value of between Sh6000 and Sh7000 a piece at the time.
Walker later wrote a report to the Commissioner of Police Ben Gethi on April 9, 1980, explaining the circumstances he allowed the importation of a prohibited rifle, a 762 mm rifle which was only supposed to be used by the military.
He explained that the family of Yani Haryanto which operated a safari camp in Masai Mara had been attacked.
When the police commissioner ordered the guns to be returned to the country of origin, Walker lied that he had supervised the exercise but the commission was convinced the specialty gun never left the country.
Related Topics