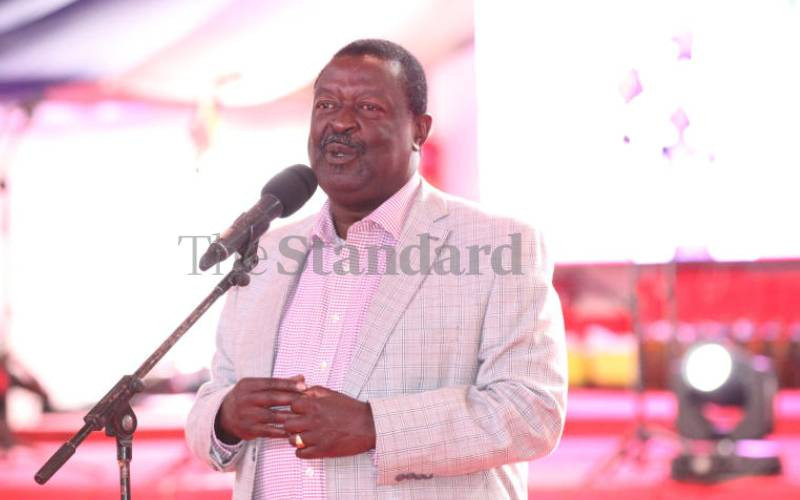 Prime Cabinet Secretary Musalia Mudavadi has called on Commonwealth member countries to be each other's keepers as they share history and multilateral relations in trade and investment.
Addressing a three-day Commonwealth Trade and Investment Summit in London United Kingdom, Monday, where he had represented President William Ruto, Mudavadi said poorer members are shortchanged and called for the removal of unnecessary trade barriers between commonwealth countries.
"I acknowledge the strong historical ties establishing trade and investment relations, and familiar administrative and legal systems. These are enabling factors responsible for the acceleration of trade, investment and economic cooperation between Commonwealth nations, and between our peoples," said Mudavadi.
He called for reforms at the World Trade Organization for Agriculture in Africa saying it was disheartening that whenever there were bumper harvests in developing countries, tariff distortions come into play.
"This is partly why our farmers and governments do not have strategic grains reserves that can take them beyond one season because of tariff distortions," he said.
The Prime Cabinet Secretary said the greater good would be served if the "commonwealth club considered a free trade agreement that would enable members to exchange preferences within the World Trade Organization rules."
He urged Commonwealth countries to take the lead in clean green energy and also pitched for shared technology in health delivery.
This year's Summit was organised by the Commonwealth Enterprise and Investment Council. It looks at strategies for a just and secure transition to sustainable energy, food security and resilience, health technology and the future of health delivery and of green finance.
Related Topics