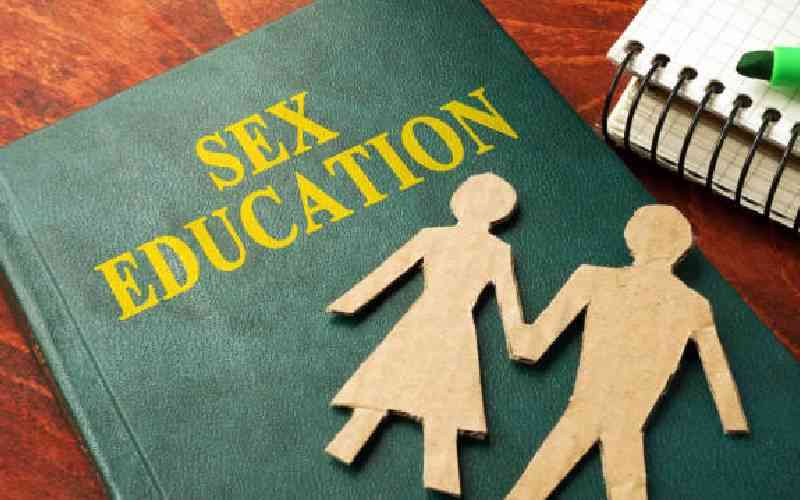 As the national examinations began this week across the country, a concerning trend emerged. The issue of teen pregnancy.
Coinciding with World Aids Day celebrations, grim statistics showed new infections are primarily among the country's youth and adolescents.
While experts provided various explanations for the trend, the voice of the most affected age group, teens, was conspicuously absent from the discussion.
Nerea Jepruto (not her real name),16, a form 2 student in Uasin Gishu County, admitted that her peers were already in relationships with their classmates when she was in primary school.
Jepruto explained that there were no effective channels of communication with students about sex education.
"I saw my classmates having boyfriends and girlfriends from Standard Seven. The teachers talked to them about it but nobody listened. At that time, my mother started talking to me about my sexuality and cautioned me against having a boyfriend at such a young age," she said.
Parental advice
Her mother's advice, she says, helped her boost her self-esteem and avoid situations that would jeopardise her education.
However, no sex education is provided to students at her current school.
Gerald Seii (not his real name), 17, attends a mixed school in Uasin Gishu County's Kapseret Subcounty. He says when he was in Form Two, the school introduced him to sex education to help him and his peers understand more about their sexuality and how to interact with people of the opposite sex.
"Sex education is very important to us as we are in a mixed school. We are aware of the possible outcomes of reckless sexual behaviour, including STIs and pregnancies," he says.
According to Seii, many teenagers engage in unprotected sex and are pushed into relationships by peer pressure.
"We have students and pupils competing with each other in having boyfriends and girlfriends. It's very common in boys because when one has a girlfriend and boasts about it, the others will also be tempted to get one," he said.
The rise in teenage pregnancy can also be attributed to young people rejecting condoms in favour of emergency pills.
According to a report released in 2021 by the National Crime Research Centre (NCRC) on teenage pregnancies and gender-based violence during the Covid -19 pandemic, defilement, attempted defilement, early marriages, and female genital mutilation were among the causes of the country's spike in teenage pregnancies.
The report said there has been an increase in abortions, and drug abuse among youths, as well as negligence and sexual violations by family members.
Ministry of Health data released in April of this year shows one in every five adolescents aged 15 to 19 is already a mother or is pregnant with their first child.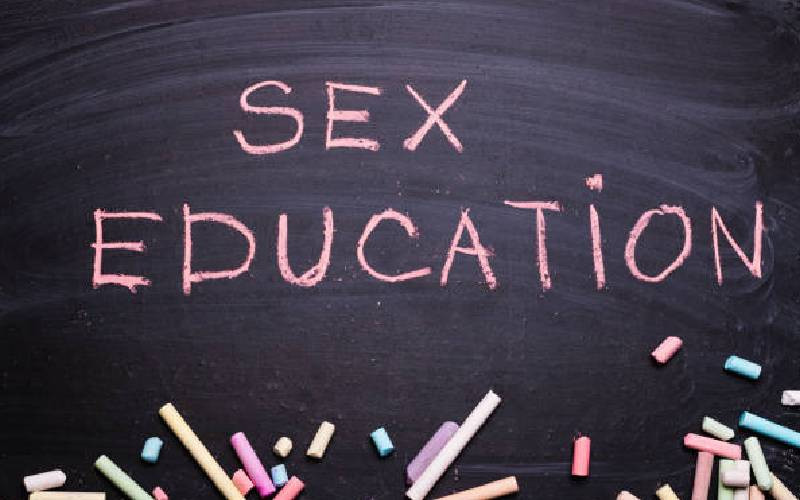 Pregnant adolescents
The data also revealed that the ministry of health handled 45,724 cases of pregnant adolescents aged 10 to 19 between January and February 2022.2196 of these cases were reported to be the result of sexual and gender-based violence in victims aged 12 to 17 years.
Nairobi, Kajiado, Homa Bay, Meru, Kericho, Narok, Mandera, Bomet, and Kisii are among the counties with the highest number of teenage pregnancies, accounting for more than 55 per cent of total cases.
Data from Narok County's education department recently revealed that 332 girls in primary and 409 girls in secondary schools in the county are pregnant.
Some 140 girls took the recently completed KCPE examination. In the same county in 2021, some 13,000 cases of adolescent pregnancy in girls aged 10 to 18 were reported.
Lamu is another county reporting an increase in teenage pregnancy cases, with county officials saying more than 70 per cent of pregnant girls are under the age of 18.
These cases affect a large number of school-aged girls, leaving many with no choice but to drop out, exposing them to vulnerability.
While Covid-19 and Gender Based Violence have been blamed for the increase in teen pregnancies, some blame has been shifted to the parents, who most teachers believe have neglected their parenting responsibilities.
Hesbon Ngaira, Principal of Hill School Eldoret, says the majority of teenage pregnancy cases are reported at home because parents fail to guide their children.
"As a school, we have never reported any teenage pregnancy case for over 10 years now because we introduced sex education when the children are in Grade Four.
"We encourage them to know their bodies as early as possible and give them more information on sexuality as they grow. This has helped them know that those getting pregnant are not different from them," he says.
Ngaira went on: "It's unfortunate that most of these cases happen when pupils and students are at home, especially during long holidays.
"During Covid, many school-going girls reported back to school while pregnant. This shows that most parents are not talking to their children about sexual matters."
Ngaira said the school has also instilled Christian values in students by teaching them to respect their bodies and report any instances of sexual harassment.
Parental role
The school has a health club that provided health advice to students. He also accuses parents of allowing their children too much freedom at home.
"These children have smartphones and are exposed to very harmful content. They know much more than we think. The government should protect children from explicit content like pornography by banning those sites and putting up strict rules," says Ngaira.
In Nyeri, most parents avoid discussing sex with their teenage children, preferring to leave it to teachers. Maureen Wanjira, a parent with two children in Standard Six and Form One, said she only discusses sex with her children when they ask questions.
"Most children are very well informed nowadays. They have the internet and also the schools provide some education. It is very hard to start talking about sex with a child," she said.
Marion Nashoo, the Central Region HIV Co-ordinator, said youth lack guidance at home, making them vulnerable to risky sexual behaviour.
Speaking at the Baden Powell's Grounds colour festival commemorating World AIDS Day on December 1, Nashoo said a lack of information and access to health services was fuelling HIV prevalence among youth.
"Very few people seek HIV testing, and reproductive health education is another factor, which is unfortunate because they can easily become infected and spread it in a very short period of time," she said.
The coordinator urged parents to share accurate HIV infection information in order to avoid receiving false information from social media platforms.
"We attribute the high infection rate among youth to idleness and a lack of meaningful occupation, which makes them more vulnerable," she said.
Monica Muthoni, a programme officer at the National Syndemic Disease Control Council (NSDCC), said there are 1.4 million Kenyans living with HIV/Aids, but only 1.2 million are receiving treatment.
As a result, she urged the 200,000 Kenyans who are not receiving treatment to accept their situation because HIV/Aids is not a death sentence.
Dr. Nelson Muriu, the director of Health Services in Nyeri county, said the Department of Health Services has been collaborating with a variety of partners in HIV/Aids care, management, and treatment.
"Nyeri county has already rolled out HIV/Aids care in two sub-counties, which are directly funded by the county government," he said.
Today, free services include HIV/Aids and condom use education, HIV testing and counselling, family planning, and Covid-19 vaccination.
According to the National Aids Control Council (NACC), two young people under the age of 18 die from the disease every day, while three more are infected with the virus.
Written by Faith Kutere, Lydiah Nyawira and Purity Mwangi
Related Topics