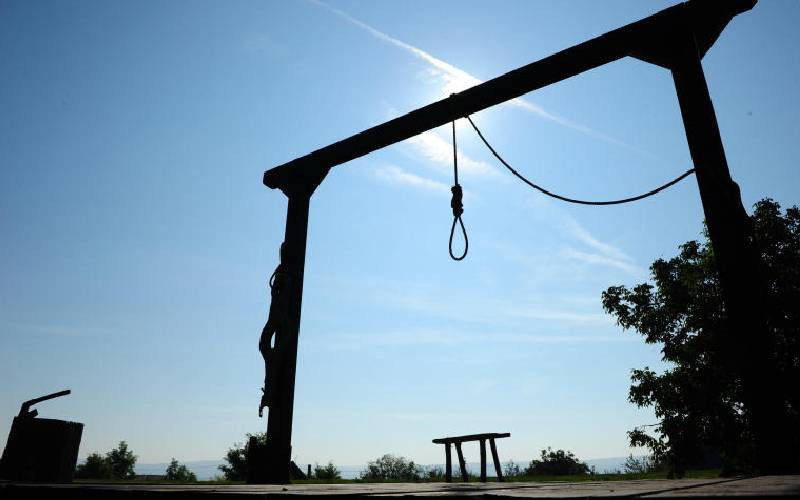 A few months ago, Kenyans were elated that freedom was coming on account of change of guard following a highly contested presidential election.
Yesterday, as a consequence of the new administration, a fresh agreement was signed solidifying the ties Kenya and Britain have enjoyed since 1963.
Shortly before this independence came, something unheard of happened. In August 1960, a distraught family ferried a huge bathtub to Nairobi Prison which is today known as Industrial Area Prison.
And there surrounded by his family and a white priest, Peter Harold Poole was immersed in water. He was baptised and thereafter confessed his sins, and sought forgiveness from his workers.
Finally, 28-year-old Peter Harold Poole, the notorious former British soldier who had shot and killed his cook, Kamawe Musunge, for daring to throw stones at his master's dog, was now ready to pay for his crimes.
The former soldier who had killed many Africans as the government suppressed Mau Mau freedom fighters had been convicted of murder. His family had desperately tried to collect 2,500 signatures to convince the government to pardon him. But all this came to nothing. There was a wind of change and not even the governor in Nairobi or the queen in Buckingham could overturn the verdict.
Poole's fate had been sealed on December 10, 1959, by Chief Justice Sir Ronald Sinchir who said: "You have been convicted of murder and the law provides for only one penalty — that you be hanged by the neck until you die."
After his appeal, a statement from the Colonial Office in London said, "Following the decision of the Governor of Kenya not to exercise the prerogative of mercy in the case of Peter Harold Poole, a petition praying for clemency has been submitted to Her Majesty by Merriman, White & Co. solicitors, acting on behalf of Peter Poole and other representatives."
"The Secretary of State for the colonies has by Her Majesty's command given the most consideration to all matters raised in the petition and the representation but has been unable to advise Her Majesty to intervene."
Consequently, on August 18, 1960, Poole made history by being the first white man to be hanged during his country's reign in Kenya for over 70 years.
The hanging, witnessed by over 300 people was however condemned by Lord Ogmore, a former Labour colonial under-secretary who fumed that it was a mistake while MP Marcus Liptur termed it 'callous'.
Related Topics