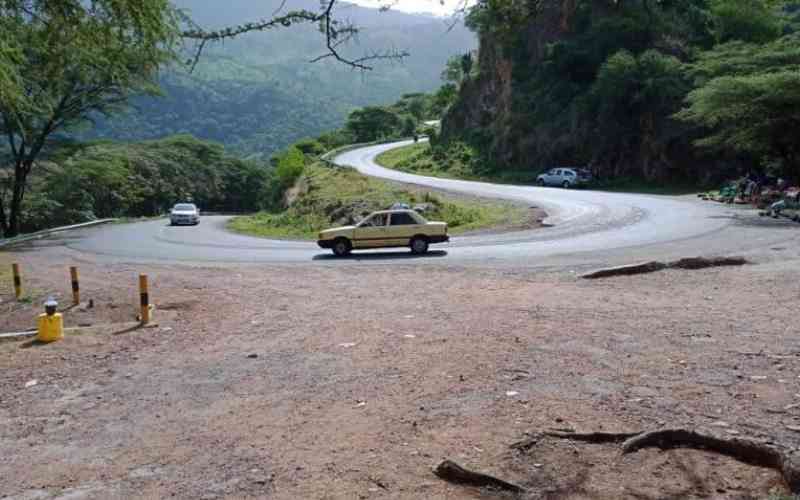 It is a Thursday morning and I am set for a girl's adventure exploring Eldoret, and Kerio Valley's magical best in the heart of the Rift Valley. In my company is Toepista Nabusoba someone that captured my admiration many years ago when KBC ruled the airwaves.
Toepista and I met in Nairobi's downtown, Nyamakima at 7.30am. to board a PSV to Eldoret, fondly referred to as the 'City of Champions'. Nine hours later, we arrived at the magical town of Eldoret, (an express journey takes about five hours). A further 20-minute drive brought us to our destination.
The following day our itinerary was to experience Eldoret, one of the fastest-growing towns in Kenya. Nestled south of the Cherangani Hills with its elevation varying from 2,100 metres to more than 2,700 metres, and with its luxuriant landscape, it is one of those paradises where everything you see has the touch of natural beauty still unadulterated by the intruding modernity.
Being the administrative centre of Uasin Gishu County makes it an even more preferable place as you can find modern amenities.
Besides being synonymous with great athletes, Eldoret and its surroundings have a rich history. According to documentation, its inhabitants for several centuries were the Sirikwa.
This was before the arrival of the Ilwasin Kishu Masai, who were more advanced in governance and warfare. They pushed out the Sirikwa, taking over the plateau, which they named Ilwasin Kishu.
Reportedly, in August 1908, fifty-eight Afrikaner families left Nakuru for Uashin Gishu plateau arriving at Sergoti Hill on 22 October of the same year.
The new arrivals farmed wheat, maize, and vegetables, laying the foundation for the transformation of Uashin Gishu into a prosperous agricultural region.
Eldoret was famous for white settlers who established farms that were referred to as "Farm 64" from which it got its first name Farm 64. The locals colloquially called it Sisibo.
The name Eldoret comes from the Maasai word eldore, which means a stony river about the Sosiani River that runs through the town.
The arrival of the Uganda Railway in Eldoret in 1924, catapulted the town to tremendous growth, a growth that has kept the phase to date.
On day three, we meet Dr Florence Murgor, our host for a tour of the Kerio Valley. We make a stopover at Poa Place Resort just 3.6km from Eldoret.
The joint is located along the Eldoret-Nairobi Highway at the Kaptagat Road junction and is popular with visitors and athletes for its traditional food, nyama choma and cultural performances.
Our drive to our next stop is a luxurious one as Dr Murgor gives us captivating historical information about spots along our way that include the Boer and British settlers. Before we know it, we are in Iten.
Perched on a hilltop, Iten is a town that is synonymous with runners, It has produced some of Kenya's best athletes, and has become a training base for both local and international athletes, earning the name 'Home to Champions'.
The location and the surrounding areas are remarkable and have a unique charm that is attractive to visitors. Iten is also the highest point on the Baringo-Eldoret highway.
We stopped at several viewpoints to capture the unique charm of looking over the Kerio Valley. From these spots, the view of the green spaces everywhere is stunning.
"You have not seen anything as you are yet to experience the spectacular night views under the twinkling lights of evening stars," said Dr Murgor. I could capture this in my mind's eye.
Her description of the unbelievable night views from this spectacular viewpoint of "literally being under a million stars, and the best view of the sky", almost made me change my travel plans, but I am reminded that this was not my singular travel plan.
Kerio Valley is great for its spectacular views with awe-inspiring elevations. Just standing on the edge of a cliff calls for great courage, because one wrong step or move would be disastrous.
Kerio Valley is also the perfect setting for great photo shoots. It is a place to visit repeatedly.
Our next stop is at the Elgeyo Marakwet River gorge, a tourist attraction spot that is synonymous with the daredevil divers, who do a 700-foot plunge into the crocodile-infested river.
This is the Olduvai Gorge, home to the world's oldest man, whose skull was discovered by Dr Leakey.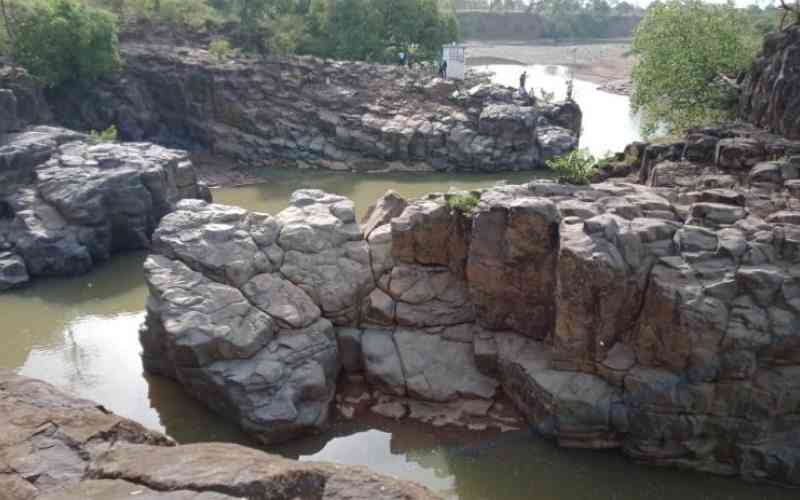 We spend an hour watching the stunts and our host explains to us the power of water that is responsible for the chipping of the monolithic rock, into a deep gorge in what she describes as "the effects of millions of years in an attempt to access River Nile".
We have one more place to visit – Tutuo - an outstanding village in Kessup deep in Kerio Valley, Elgeyo Marakwet County. Here, we are treated to the traditional way of life of the Marakwet community. Ann Kiplagat an enterprising mother gives us a demo on the construction of the chepkube traditional stove.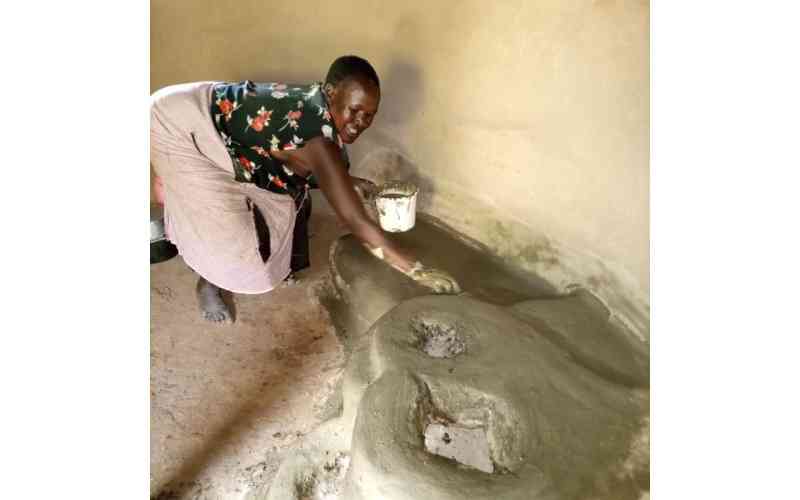 Next, we interact with a group of eight young men, under the tutorship of Dr Murgor. She has offered them land and they are embracing the agro-pastoralism way of life.
They share experiences of how this has transformed their livelihoods and that of their families through offering them land and training them in commercial agriculture.
We take a tour of the beautiful unspoilt landscapes that comprise beautiful untouched hills punctuated by seasonal rivers, some of them home to cascading waterfalls such as the Kessup. Too soon, our fun-filled adventure is over – it is time to get back to Eldoret.
Related Topics