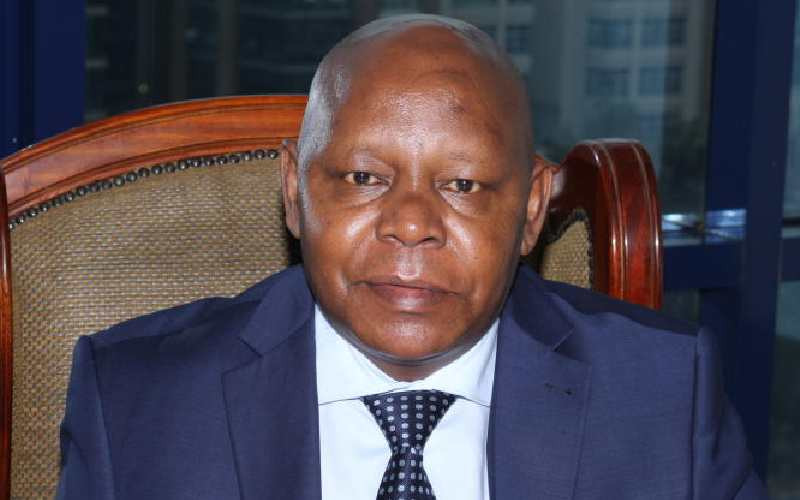 Had he not opted for law, Paul Gicheru might have become a doctor. Top of his class at Kapsabet High School, medicine was the career he had been assigned. But he was never one to conform to the strictures of societal expectations. Even his choice of high school was a defiance of sorts. He turned down a place at the famous Starehe Boys, preferring to be closer to his family in Nandi County.
Gicheru was destined for greatness. He aced his way through school, graduated with a law degree and eventually got admitted to the bar as an advocate. And for all his brilliance, he eschewed publicity and was quite reserved.
Aspects of his brilliance were seen when he headed the Public Procurements Appeals Review Board. Gicheru then was credited with the effective steering of the board through a transition from the old Public Procurement and Disposal Act to the new Public Procurement and Asset Disposal Act of 2015.
Although the regulations governing the new act came much later in 2017, he offered leadership through solid and well-reasoned decisions, 95 per cent of which were upheld by the High Court.
Unfortunately, Gicheru was to be thrust in the limelight he hated by dint of circumstances beyond his control. Accused of obstructing the course of justice, he was indicted by the International Criminal Court (ICC). He voluntarily gave himself up to the ICC and was at the tail-end of the process of clearing his name.
Gicheru died on September 26, two months shy of his 50th birthday. And it seems in death as in life, the publicity that he found so loathsome hounded him. First were the toxic rumours alleging poisoning to defeat the course of justice at the ICC.
Next came senior politicians who weighed in by calling for foreign investigators even before the ones from the country had been given a chance. But the most odious were the "journalists" who harangued his grieving mother in her confused state. It was simply beyond the pale!
Heart attack
Gicheru's friends and colleagues have it on good authority that he died of a heart attack. In fact, his lawyer John Khaminwa said, "the wife (Gicheru's) in her statement indicated that there was no such issue as poisoning and the same has since been ruled out by the investigators."
Conspiracy theories have become the convenient crutches that prop up failures in public and private life. They have spawned tales of malfeasance that beggar belief. Take for instance recent allegations that the outcome of the August presidential elections was influenced by foreign powers.
Yet factors that led to the defeat of the Azimio party are widely acknowledged; a running mate who failed to deliver, a secretariat that was informed by nepotism rather than meritocracy and the dalliance with an unpopular outgoing president!
Statements of this sort undermine public confidence in independent institutions. It should not be forgotten that the ICC came to Kenya only after the disastrous presidential elections of 2007. At the time, the electoral body (ECK) was unable to conduct free, fair, credible, and verifiable elections. Those who lost had no recourse to the courts of law, at the time, considered partial and untrustworthy.
After many years and with trustworthy independent public institutions in place, it is a really bad form to impute improper motives on the part of the IEBC and the Supreme Court. Worse still is to allege interference by foreign agents or call for foreign investigators only when it suits one's narrative of yet another "stolen election."
As an ICC indictee, Gicheru died carrying a burden that was never his. Allow him to rest in the peace and privacy he so sorely craved. In the tragic coda of his passing, he remains a victim of the post-election violence of 2007/8 just like the thousands who lost their lives then. This fact should not be airbrushed from the national conscience by irresponsible political utterances that are nothing more than hot air!
- Khafafa is a public policy analyst
Related Topics