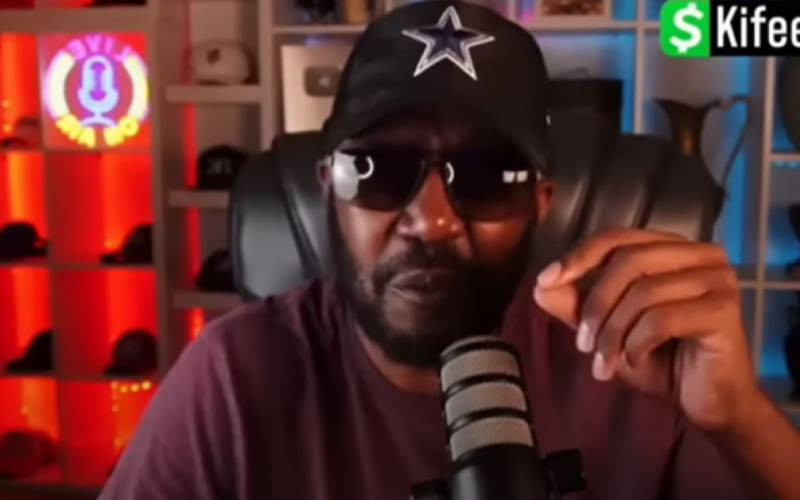 Google Africa has clarified why media personality Andrew Kibe's YouTube channels were canceled a week ago.
In a social media post, the Head of Communication Dorothy Ooko, the social networking company explained that Kibe had violated the terms and services offered on the platform.
She said that Kibe violated the terms and conditions by logging into another channel after his initial account was canceled.
"Kibe violated YouTube's Terms of Service. While he was restricted from using YouTube features, including uploading videos on his channel, he used another channel to get around these restrictions, aka circumvention, and terminated all his channels," Ooko stated in an X post on Sunday, September 17.
She was responding to one of Kibe's fans who had questioned why the account was terminated.
"Cancel culture cannot be allowed to take root in content creation. Andrew Kibe's termination of YouTube accounts is not about his message but a direct attack on the creative. Restore his accounts. Say no to cancel culture," an X user Wairimu Mariam said.
Kibe's account was terminated one week ago when he notified his followers on X stating.
Upon reading the post by a Google Communication person, Kibe denied the accusations of violating terms and conditions that led to his termination.
"Sounds so pedestrian. Can you show me the emails of the violations? That is the procedure, right? I mean there is no way YouTube permanently blocks any channel that has more than 3000 videos with no paper trail? Be serious with your job," he asked.
He is not the first to lose his account as celebrities like Comedian Flaqo, Tanasha Donna, and Diamond Platinumz have also suffered the same fate but managed to recover their accounts.
Google advises that a content creator with a terminated channel can file a counter notification if a channel is terminated due to copyright infringement claims and thinks the claims are incorrect.
YouTube can decide to suspend an account temporarily or permanently from its social networking.
Related Topics