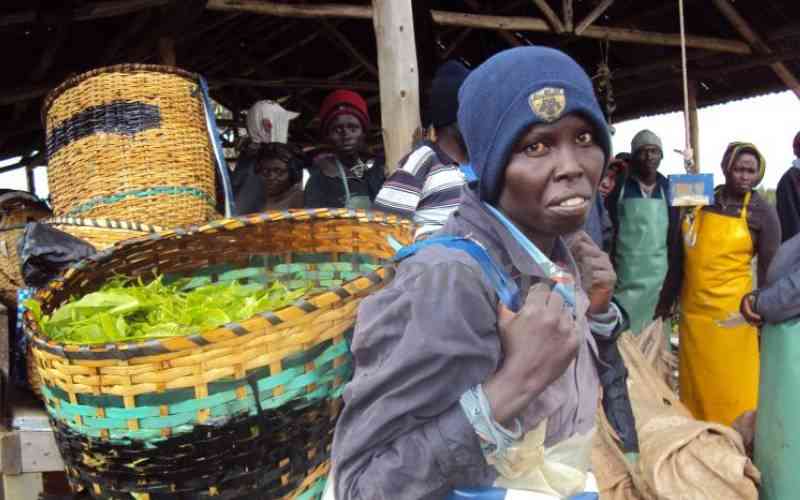 Kericho Governor Erick Mutai and his Bomet counterpart Hillary Barchok are split over the fight against Mechanised Tea Harvesters (MTH).
Speaking during the opening of Bagao Tea Buying Centre in Ainamoi constituency, Dr Mutai said unlike Barchock, he would not back down in the fight to have tea firms scale down on the use of machines.
"The multinational tea firms are now applying the divide and rule game in the war against Mechanised Tea Harvesting machines. These were the same tactics that were used by the British colonial government to rule Africans," he said.
Mutai told off Barchok for backing down in the fight. "It reminds me of Harriet Beecher Stowe's novel Uncle Tom's Cabin whereby the main character, a slave, sold out to the whites. When my colleague says people enjoy benefits such as living in mansions within the tea estates, I am left wondering whether it's the voice of the landlords or the tenants," he said.
James Finlays, Ekaterra, George Wilsons and Sotik Tea Highlands are some of the multinational tea companies which occupy at least 800,000 acres of land straddling Kericho and Bomet County.
Speaking after holding a meeting with members of the Kenya Tea Growers Association, Barchok backed out of the war against Mechanised Tea Harvesters.
"We want the companies to remain in operation as we appreciate the challenges they are undergoing. They have shared the statistics available (on operations and earnings) and we are satisfied," he said.
"It is upon us to look at the matter and choose whether to kill the multinationals and destroy the existing direct and indirect job opportunities."
Barchok further said the tea firms partner with the county in several Corporate Social Responsibility programmes on health, education and environmental conservation.
Mutai said he is awaiting a report from the 11-member task force his administration formed to review the operations of the multinational tea firms.
Related Topics