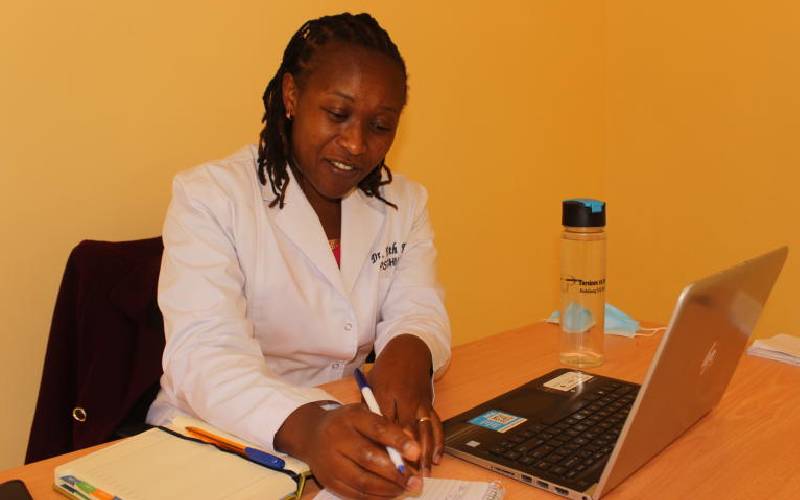 People who suffer persistent headaches should be tested for mental health, according to a psychiatrist who laments that the stigma attached to it has seen many being diagnosed at advanced stages.
Dr Edith Kamaru Kwobah, a psychiatrist and lecturer, says mental illnesses are worse at village level where, she says, people link mental problems to witchcraft, bad omens and curses.
"Anyone who is sick is beaten and tied to stay at home, instead of allowing them to seek cares," she says.
Also, Kenyans assume the mentally ill walk naked in the streets streets, yet in reality, mental issues can be detected early through observation.
People do not break in a day; decline is gradual, and mental illness can be detected as early as when someone changes sleep patterns, dressing code and in the digital era, those who are social, keeping silent, and start leaving WhatsApp groups.
"Do we try to find out what is bothering them?" asks Dr Kwobah.
And though people get sympathetic in case one loses a lot of blood, the same is not the case "if you shout and burn a house. People tend to isolate and keep off. This is what should be addressed," she notes.
The stigma that goes with mental health challenges also has people looking at psychiatrists differently.
Dr Kwobah says people warm up to her when she says she is a doctor... until they learn her specialty is psychiatry and they wonder why she opted for it.
Even her parents got shocked when she told them that she wanted to attend to mentally ill patients.
"They asked why I was not going to be in the operating theatre," recalls Dr Kwobah.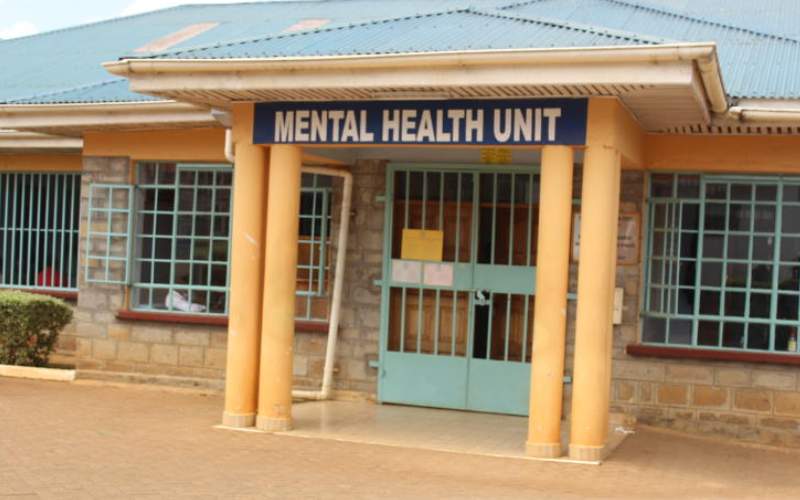 She says psychiatry touches people, yet the bigger population in Kenya and globally lacks mental care - for which one in four people have mental and psychological issues, according to the World Health Organisation (WHO), but about three quarters do not access mental healthcare.
"As a trained doctor, I had a chance to specialise as a gynecologist, or an orthopedic surgeon, fields that are already established, and attract more money," says Dr Kwobah. "But I wanted to do the least practiced field, where I could work with passion."
But being a psychiatrist can be draining and has its low moments like when a patient died by suicide in 2014 after visiting her at the clinic and applauded her, saying "Daktari, you have done your best in treating me." This was a red flag and she referred the patient to a psychologist. But she was found dead three days later.
"I easily break down, these are my very low moments," she says adding that to cope, she exercises self-care. "That's checking with myself to make sure I do not blame myself."
Dr Kwobah has come a long way; walking to school barefoot in her semi-arid Ndeiya village in Limuru where access to basic healthcare was a challenge due to blighting poverty.
"Good health in my village was a luxury which only the rich could afford. I wanted to be that change vessel, ensuring anyone who needed care received it," says Dr Kwobah, now the in-charge of Mental Health Unit at Moi Teaching and Referral Hospital (MTRH), Eldoret.
Her interest in surgery was piqued as an undergraduate at the University of Nairobi School of Medicine from where she graduated in 2007.
Mental health was an untapped area, she reasoned and wanted to learn why people behave as they do, but it was the neglect of patients during her internship at Mathari Teaching and Referral Hospital that saw her enroll for a Master's degree in psychiatric in 2009, despite the backlash on her choice of specialisation-just when the government had stopped paying for it. But she was undaunted.
Many were the times she was assaulted and insulted by patients at Mathari Hospital, and at MTRH, but she stuck with mental health, later on graduating with a PhD in psychiatry at the University of Cape Town, South Africa, in 2020.
She has worked at Mathari, Kakamega PGH and MTRH, where she has been stationed since 2014, besides lecturing at Moi and Kabarak universities.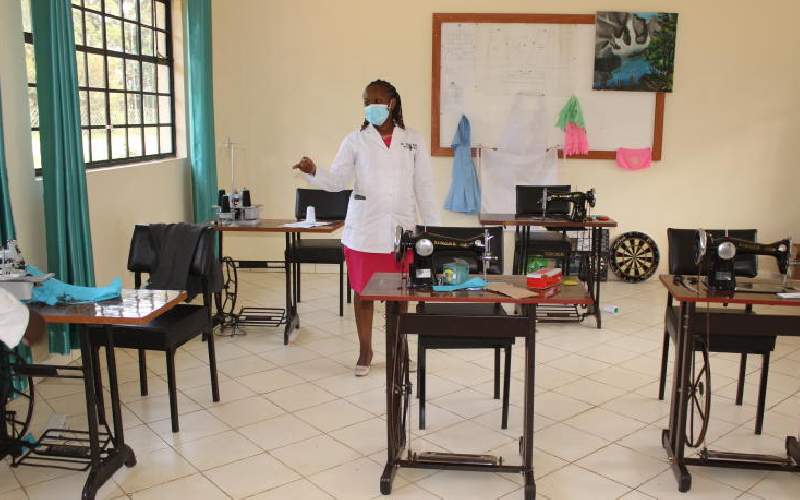 Mental illness, she explains, comes with stigma and why she sensitises people in churches, village barazas, elders, the police and community on mental health for which most patients are diagnosed at advanced stages, making management a tall order.
Dr Kwobah is the founder of Nawiri Recovery and Skills Center at MTRH which was officially opened by Health CS, Mutahi Kagwe.
At Nawiri, which she set up after realising most patients are impaired and hardly understand their condition while seeking treatment. Most are locked in wards where drugs do not change their conditions much. Some are abandoned.
At Nawiri, a 16-bed Sh21 million facility, patients are treated and trained on life skills, including farming, tailoring, laundry and cooking while sharing responsibilities via the concept of housemothers and housefathers.
Treating addicts costs about Sh90,000, in a public facility, money many affected families cannot raise. This informed why the hospital works with 900 people from community support groups for alcohol and substance abuse rehab. "Patients come, learn, improve and go home," she says.
Related Topics