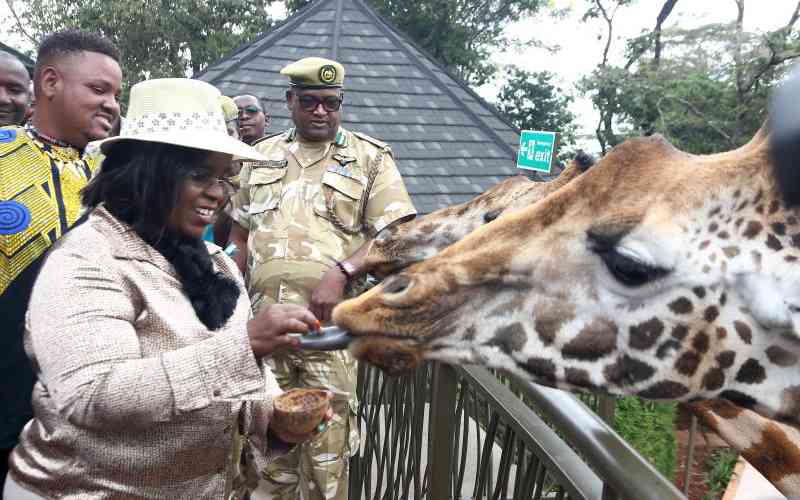 On Monday, August 21, the Kenya Wildlife Service (KWS) announced that Kenyans will now be required to pay for their services through the e-Citizen platform, following President William Ruto's directive that all government services be made through the platform.
This left hundreds of tourists visiting national parks countrywide stranded as they were barred from entering the areas unless they paid through the platform.
The payment which can be made in advance or at the gate is required to be made by an individual registered under e-Citizen.
So what does one need to do?
First, you will have to download the e-Citizen mobile app from Google Play or Apple App Store or log in through KWS.e-citizen.go.ke
Visitors can also scan the QR Code on KWS social platforms which will lead them to the website. For those without an account, one is required to sign in.
To sign in, the user must have an identification number, their first name, date of birth, and the date they plan to visit the facility.
Returning users are required to log in, scroll down, and select 'Kenya Wildlife Service'.
Under KWS, one is then required to choose the park, reserve, or sanctuary they wish to visit.
They then fill out a form where they are supposed to indicate the number of people planning to visit, their age, and gender.
Before submitting the details, one will be required to countercheck after which they will be directed to the mode of payment.
For the services, individuals can pay using M-Pesa, Airtel Money, or a credit/debit card.
After which, you will be required to review your details before pressing the "pay" button to confirm the applicant's details.
Once the payment is made successfully, the applicant will receive a confirmation message and an e-ticket.
They then submit the ticket at the entrance of the reserve, park, or sanctuary they are visiting.
The transaction will also be mirrored in the KWS system, facilitating the visitor's entry to the park upon arrival at the entrance.
Related Topics