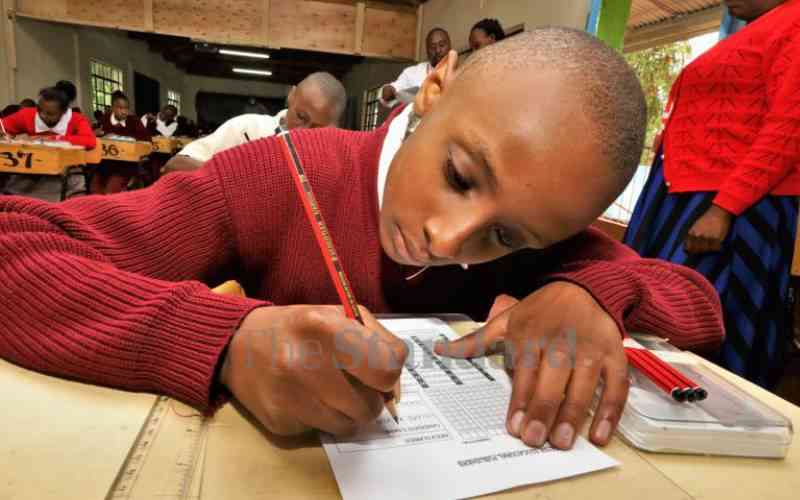 Headteachers of private primary schools have called upon the government to facilitate learning of junior secondary in private schools.
They have asked the government to provide public schools with adequate teachers and facilities.
This comes a week after the Education Cabinet Secretary Ezekiel Machogu said President William Ruto had asked the Treasury to release Sh9.6 billion to facilitate learning for Grade 7 students who sat their Kenya Primary School Examination Assessment (KPSEA) examination last year.
"Just as the government has been providing sponsorship to students in both public primary and secondary schools, it will pay tuition fees to children enrolling in public primary high school with each receiving a capitation of Sh15,000," he said.
According to Ndima Kanini Academy Director Lincoln Njogu said the government did not involve the private sector in making the decision.
He added: "Education brings equity to those in public and private schools. If the government fails to help the pupils individually, it should provide private schools with enough teachers and facilities."
He said parents taking their children to private primary high schools will be forced to dig deep into their pockets if the government does not address the issue.
"If the government does not assist parents will be forced to buy textbooks and other learning requirements needed by pupils joining junior secondary," he said.
Njogu said private schools had difficulties in meeting the minimum requirement needed by the government to host junior high schools thus there is a need for the government to extend financial support to the institutions.
"The government should clarify some guidelines to avoid confusion among parents, pupils and teachers since as per yesterday, it said that junior high school will be domiciled in primary school until 2025," he said.
The government has selected at least 2,300 primary schools across the country to host Grade 7 pupils because they have adequate learning and teaching facilities and land for expansion.
Related Topics