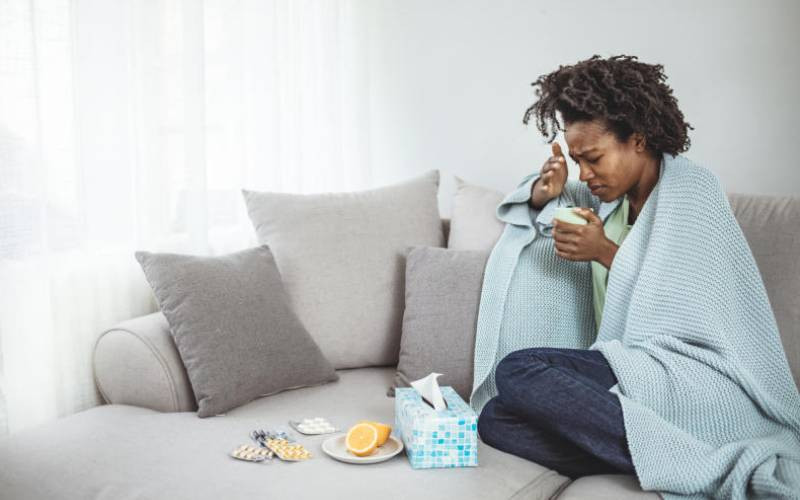 Respiratory diseases, diarrhoea and road accidents are some of the medical issues Nairobians deal with, a new report shows.
It also emerged that cardiovascular diseases are on the rise with cancer also listed among the health burdens residents face due to their lifestyles.
This emerged yesterday when a health task force set up by Nairobi Governor Johnson Sakaja submitted its report.
After four months of going around the city to collect views, the task force, chaired by Dr Githinji Gitahi handed the governor its report for implementation.
The task force comprising health professionals was set up to look into ways of improving health service delivery in Nairobi.
Members included former CAS Dr Mercy Mwangangi, Prof Olive Mugenda, Karey Mwenda, Dr Anastasia Nyalita, Dorcas Kemento and Jayrus Musumba.
The team was appointed on September 14 last year and was also tasked with looking into the state of human resources based on the needs of the residents and how to finance them.
"Our mandate was to ensure that city residents have access to quality health service in a timely manner and state of public health facilities and supply of health products," Dr Githinji said, adding that the team held meetings with people from all sectors.
While receiving the report, Governor Sakaja said he will urgently appoint an advisory technical committee that will help him implement its recommendations.
"I want to commit that the report will not be put on the shelves but I will see to it that all the recommendations are implemented for the benefit of Nairobians," Sakaja said.
The governor added that his administration will work on stocking some facilities and ensure that there is a health facility at every ward at the end of the first term.
Sakaja said that he will increase the workforce in county hospitals for efficient service delivery.
To curb the medical issues affecting Nairobians, the team recommended the need for the county to invest in service delivery from community services and also by supporting primary care.
To actualise primary healthcare service, the committee recommended that the county ought to operationalise the Facility Improvement Fund Act so as to allow a devolved facility-level response. It also recommended that Nairobi should have an Integrated Health Information System.
"There is a need to improve the working environment as a means of improving their motivation," the chair said.
The team was concerned that Nairobi was allocating the least budget to the health sector compared to other counties.
Related Topics