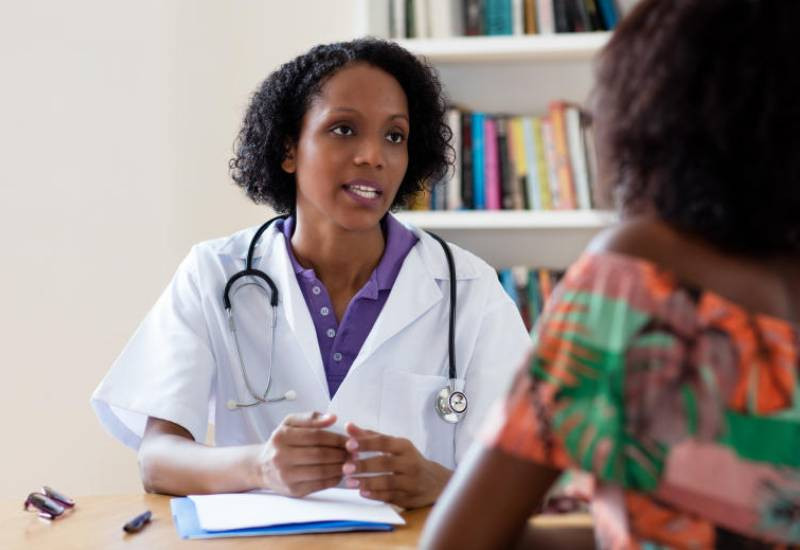 Whenever you see a doctor, consultation charges automatically kick in. It doesn't matter whether you are consulting privately or through a publicly funded service.
The reasons for consultation charges are obvious. What isn't immediately obvious is why such costs vary so much from doctor to doctor or service to service. Some wonder whether a standard consultation charge exists. In Kenya, the Medical Board gives guidelines on standard medical charges, including consultation fees. But these remain guidelines, and enforcing them is another matter.
Healthcare providers use various parameters to come up with what they deem as reasonable consultation charges. The charges are mainly pegged on the complexity of the consultation required. A basic consult with a junior doctor, for example, will cost less compared to seeing a specialist.
Market dynamics, the scope of services rendered, location, and other factors also play a role. Some may just arbitrarily come up with a figure that appears appropriate, without necessarily following any parameters.
Knowing the amount of consultation charges upfront helps. This is more so if you seek private healthcare, whether you have medical insurance or are paying out of pocket. The kind of care you want obviously dictates where you seek custom, not the amount of consultation fee.
But you should never discount how much the consult fee eats into your healthcare budget. Shop around and aim to see healthcare providers with reasonable consult charges. Peg your selection to quality, competence, accessibility, and other parameters influencing your health condition. Remember the most expensive aren't necessarily superior to those who may charge less.
If struggling to afford consultation charges for a specialist service that you deserve, there are many ways around it. Call up the healthcare provider and check if they offer some free consults as part of social responsibility. If that doesn't wash, ask if they are willing to help the needy, if only as a one-off.
There's never any harm in asking for a discounted consult fee. You will be surprised at how much can get waived so long as you genuinely ask. You can also check if you can pay in instalments. If you completely hit a blank wall, there are other avenues. Look for alternate healthcare providers, register with an online funding marketplace or seek some sort of credit facility.
A proactive plan for your healthcare helps with costs, including consult fees. This is more so in economies like ours where public healthcare remains wanting. Comprehensive medical insurance is one such plan. Budgeting and saving up is another way. You must also only seek healthcare with those who provide the best quality, paired with balanced costs.
Dr Alfred Murage is a Consultant Gynaecologist and Fertility Specialist
Related Topics