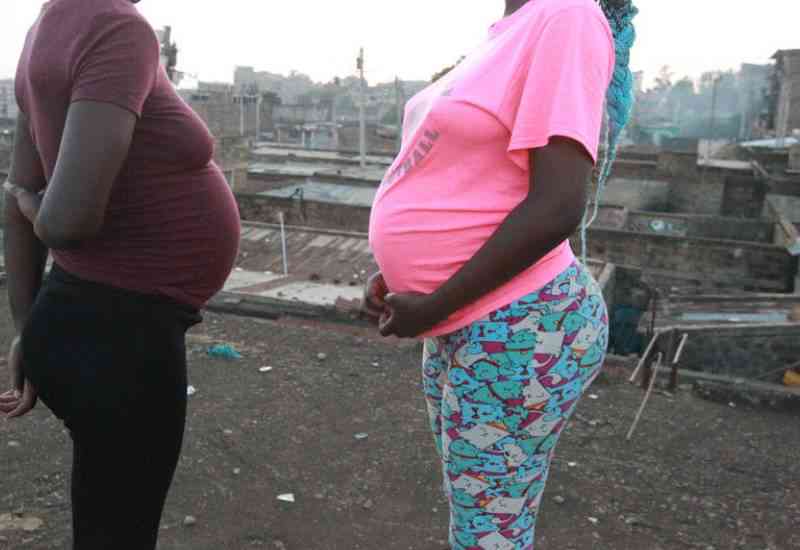 Having sex either oral or vaginal by teenagers has long-lasting negative effects on their bodies, experts have warned.
Besides feeling the pleasure that comes with sexual intercourse, experts have warned that such behaviour makes teenagers feel used, contract sexually transmitted diseases as well as get unwanted pregnancies, which in turn makes them conduct unsafe abortions that have seen some of them lose their lives in the process. Some fall into postpartum depression.
The Performance Monitoring Action (PMA) under the International Centre for Reproductive Health (ICRH) in their latest data, one in three adolescent girls and young women in Nairobi County have had sex before they attain the age of 18. This represents 33 per cent of the overall women population in Nairobi.
According to the Centers for Disease Control and Prevention (CDC), half of all new STDs reported each year are among young people 15 to 24 years.
"Parents must rise to the occasion and tell their daughters and sons that sex but they should abstain and wait when they are adults in order to have sex," said Faith Nashipaye, a Counseling Psychologist.
She went on: "We must tell our girls that they can get infected with sexually transmitted diseases, get unwanted pregnancies and after giving birth fall into post-natal depression. If worse comes to the worse, we should tell them to protect themselves using a condom or go for family planning,"
According to Nashipaye, parents cannot expect their teenage daughters to get pregnant but when it happens, they don't look at them as someone who needs help but as an outcast who has brought shame to the family.
Nashipaye said such a girl automatically will be stressed and fall into depression after being rejected at home.
She said having sex while still, a teenager leads to hormonal imbalance which can lead to loss of sex drive in future, mood swings, tender breasts as well as weight gain due to too much estrogen in the body.
Byrone Omondi, an economist, told the Nairobian that many young people are exposed to sexual intercourse which has a tolling effect on the economy, saying access to basic human needs like nutrition, medicine and education become a problem.
"The teenagers who are sexually active when they reach their productive age, they are normally trapped in a vicious cycle of hopelessness when family resources have depleted occasioned by the retirement or death of their parents who were their sole providers," said Omondi.
Related Topics