Home
/
Health & Science
Ministry starts mass treatment amid fresh fears over bilharzia
Health & ScienceBy Brian Kisanji | Sat,Dec 04 2021 00:00:00 UTC | 2 min read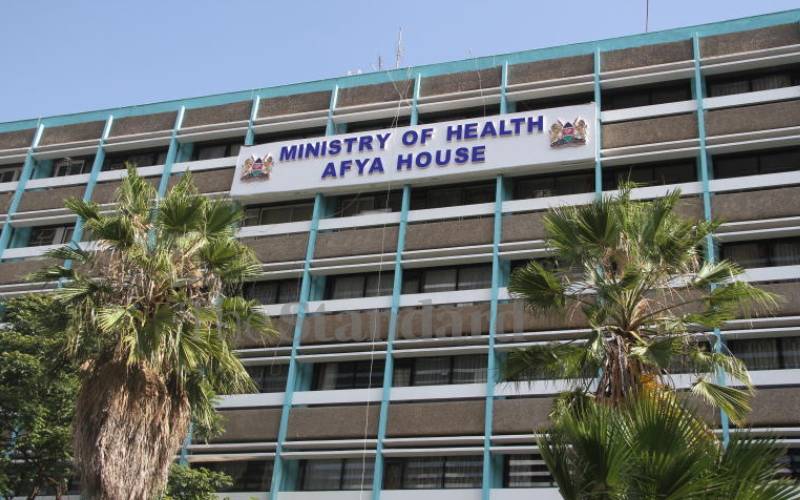 The Ministry of Health has started a mass drug administration and sensitisation exercise in Western Kenya to curb the spread of bilharzia and intestinal worms.
Wycliffe Omondi who is in charge of vector-borne and neglected tropical diseases at the Ministry of Health, acknowledged the negative impacts of tropical diseases on residents, saying the treatment would contain the situation.
"The mass drug administration is in line with WHO recommendation to treat all at-risk groups," said Omondi.
In October, the Ministry of Heath in collaboration with the World Health Organisation (WHO) rolled out a mass testing drive in four counties to determine the prevalence of the two diseases.
In its findings, the Ministry cited Vihiga, Bungoma, Kakamega and Trans Nzoia as counties whose residents are at a high risk of contracting the diseases, noting that five million residents could be infected by intestinal worms, while 1.5 million are likely to suffer from bilharzia.
On Thursday, the Ministry began an exercise to administer drugs at Vokoli in Vihiga County, which it said was in line with the Kenya Breaking Transmission Strategy of 2019-23 that recommends mass treatment as a strategy against diseases like bilharzia and intestinal worms in endemic areas.
Omondi said the two diseases were among 20 existing neglected tropical diseases on the ministry's radar.
Meanwhile, the ministry is propagating the proper use of toilets in the region to help eradicate intestinal worms.
"The use of clean drinking water, well-cooked food and washing hands and fruits properly before eating can reduce the rsisk," said Omondi.
The worms are caused by consuming infected water and food, inappropriate hygiene, eating under-cooked meat and contact with germ-infected surfaces.
Experts warn that intestinal worm disease causes stunted growth in children, anaemia, malnutrition and poor school performance. Severe infection could lead to death.
In the campaign, drugs to treat the worms will be administered in children above one year and adults, save for expectant women.
Children who are five years and above and adults will also get bilharzia treatment with the exception of pregnant women and those with medical complications.
Vihiga County Director of Health Services Eric Sikuku said they will procure more drugs to meet the needs of persons who may be left out in the ongoing mass drug administration.
"The exercise that began on December 2 is expected to run for five days. Residents can access the drugs from their nearest public health facilities," said the official.
He said some community health workers will be moving from door to door distributing the drugs.
Related Topics