Home
/
Health & Science
Malaria vaccine worked in Vihiga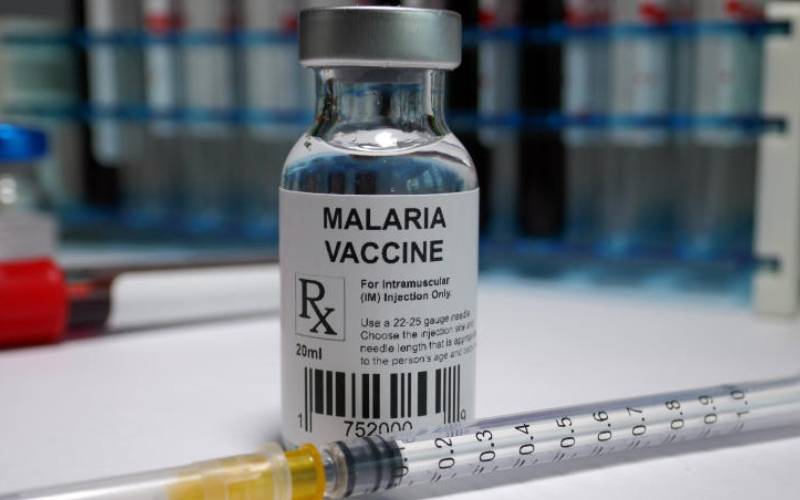 The recently approved malaria vaccine, the first of its kind in the world has been undergoing pilot testing in the country where it has worked magic in Western Kenya.
The program which targeted 120,000 children per year in Vihiga, Homa Bay, Kisumu, Migori, Siaya, Busia, Bungoma and Kakamega counties has witnessed significant drop in the 3.5 million new cases reported in the country annually.
Vihiga recorded a drop in hospitalization and mortality rate and "we are currently witnessing significant reduction of admissions and deaths of under-five, after the introduction of the vaccine," said Edith Anjere, the Vihiga County vaccines and immunisation coordinator, adding that there has been no hesitancy in the uptake of the vaccines, administered at seven, eight, nine and 30 months.
Anjere told the Standard that the program is undertaken in the sub-counties of Emuhaya, Luanda and Vihiga, while Hamisi and Sabatia are control zones and due to the uptake "cases have significantly reduced."
The malaria vaccine is administered alongside other childhood immunization program and "this has improved their immunity against contracting malaria, and other diseases."
The malaria vaccine was approved by the World Health Organisation (WHO) this week and WHO Director-General Dr Tedros Adhanom Ghebreyesus termed it "a breakthrough for science, child health and malaria control."
The vaccine - RTS,S manufactured by GlaxoSmithKline (GSK) was under pilot program in Kenya since 2009. Also included in the pilot were Malawi and Ghana and scientific studies found it significantly protects children under five years against severe malaria and deaths and data showed that more than two-thirds of children in the three countries and not sleeping under a bednet were benefiting from the RTS,S vaccine.
WHO noted that "data from the pilots has shown that the vaccine has a favourable safety profile, significantly reduces severe, life-threatening malaria, and can be delivered effectively in real-life childhood vaccination settings, even during a pandemic."
RTS,S is the first vaccine to demonstrate it can protect children against plasmodium falciparum, the deadliest malaria parasite globally and the most prevalence in Africa and has been on trial since 1987.
Related Topics