Home
/
Health & Science
Indian variant: Hospitals overwhelmed by Covid-19 cases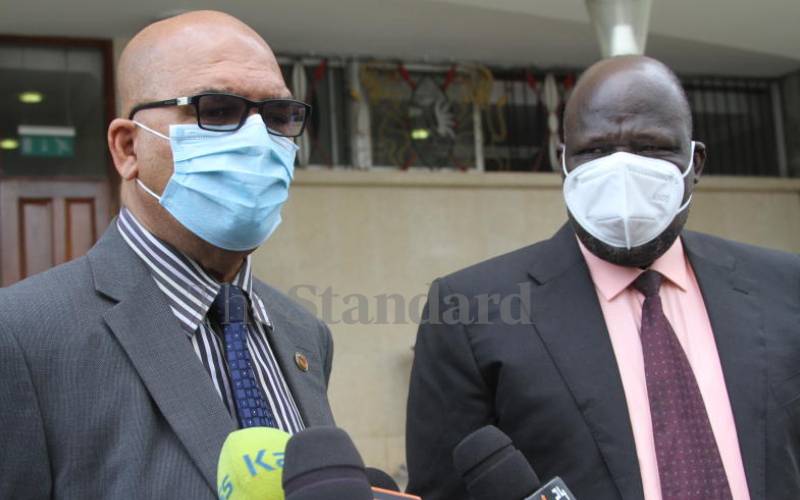 Kisumu County hospitals have been experiencing an upsurge in Covid-19 cases stretching the capacity of isolation beds.
This comes in the face of the Indian variant being reported in the county with eight patients testing positive with Indian variant. From 310 tests carried, 25 turned positive for Covid-19 but county health executive Prof Boaz Nyunya said they cannot confirm if the 25 have the Indian variant.
"We will run more tests to confirm the strains they have," said Prof Nyunya.
By the time the Indian Variant surfaced on Wednesday last week, Kisumu had cumulatively tested some 32,300 people out of which 3,181 were found with the virus, according to the County department of health.
On Wednesday, the situational report stated that 103 people tested positive with positivity rate standing at 7.5 percent from a sample size of 6,244 individuals when Kenya's average rate has been dropping.
Prof Nyunya said a total of 94 people have succumbed to Covid-19-related complications in the County, since the pandemic began and "we have also vaccinated 23,000 people against the virus across the county.''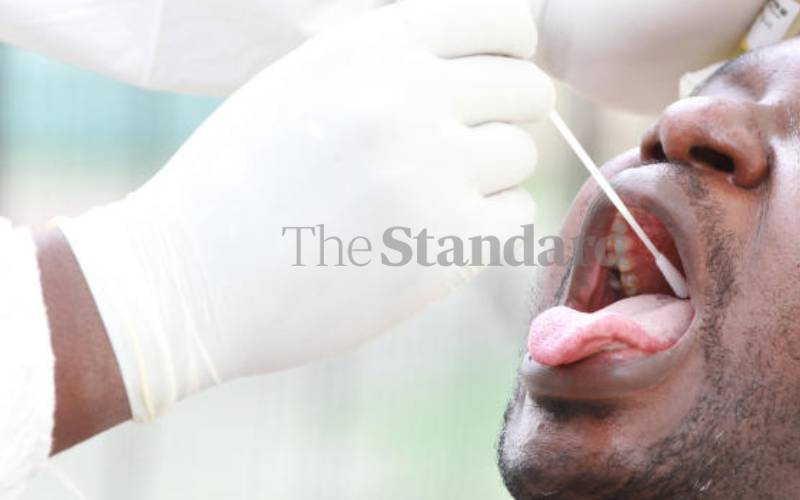 But the rising cases are suffocating existing facilities. The Jaramogi Oginga Odinga Teaching and Referral Hospital (JOORTH), for instance, has 20 isolation beds with oxygen supply, but short-handed medics are referring about three confirmed cases a day to the Siaya referral hospital.
JOORTH CEO Dr George Rae confirmed that the hospital is "full and growing we are coordinating with other facilities to see that patients are referred and get the care they need."
The situation has been blamed on the recent collapse of a medical ward under construction that led to patients being referred to the newly constructed 100 bed capacity Covid-19 unit and a medic lamented that this has "caused strain to Covid-19 patients but it was necessary for the safety of patients and staff."
Dr Rae said plans are underway to expand Covid-19 bed capacity to 100 which will take another 30 days.
Currently the Kisumu County Referral Hospital (KCH) has five Covid-19 holding beds which are non-functional and patients are referred to JOOTRH.
Both Aga Khan and Avenue hospitals are reportedly full with Avenue referring confirmed Covid cases to public facilities, according to Avenue's administrator Victoria Okoth adding that they have ten beds of which one is ICU and nine bed have ventilators for holding Covid-19 patients.
"We are full to capacity for the last one week," said Okoth. "We have plans to expand and accommodate more patients but we are doing all we can to support them."
Okoth noted that the critical care nurses in the county are few in relation to increasing demand.
Wednesday, the Council of Governors urged Kenyans to continue adhering to measures to combat Covid-19.
At a glance:
7,792 -Number of beds in isolation centres in 47 counties.
342- Number of ICU beds in all counties with 151 in High Dependence Unit (HDU).
Related Topics