Home
/
Health & Science
Experts pore over vaccine safety data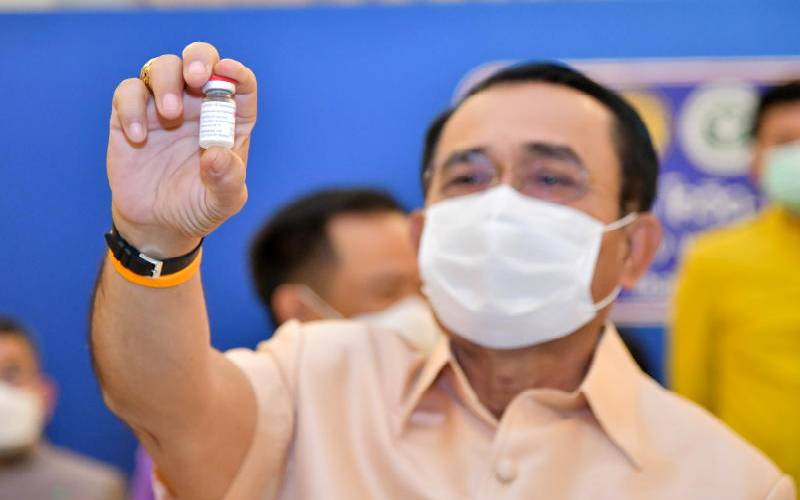 Global health experts were under increasing pressure to clear up questions over the safety of AstraZeneca's Covid-19 shot on Tuesday, as Sweden and Latvia joined countries suspending their use in a further blow to Europe's vaccination rollout.
A World Health Organisation (WHO) committee of experts was reviewing isolated cases of bleeding, blood clots and low platelet counts in people vaccinated and was in dialogue with the European Medicines Agency (EMA).
The WHO and EMA had earlier joined AstraZeneca in saying there is no proven link, but some experts said rare cases of highly unusual cerebral thrombosis in younger people did appear to indicate a causal link to the AstraZeneca shot.
"The benefits of vaccination significantly outweigh the risks, especially for the elderly," said Karl Lauterbach, health spokesman for Germany's Social Democratic Party.
"But it could be the case that the risks of the vaccine are higher for certain patient groups such as young women. It is possible that the EMA will issue specific warnings," he told Deutschlandfunk radio in an interview.
European epidemiologists remained baffled that similar cases had not occurred in unusual numbers in Britain, which began using AstraZeneca earlier and has administered more than 10 million doses.
"These symptoms have not yet been observed there," said Stephan Becker, head of the Institute for Virology at Philipps University Marburg.
"This is a very unfortunate situation, but if there is such a suspicion, then it must be investigated and vaccination must be stopped for that time."
In the EU's largest member states, including Germany, France, Italy, the Netherlands and Spain, AstraZeneca has accounted for about 13-15 per cent of shots administered since the rollout started almost three months ago, with Pfizer-BioNTech making up the majority.
Nicola Magrini, the director general of Italy's medicines authority AIFA, told daily la Repubblica in an interview that the choice to suspend the AstraZeneca shot was "political".
He said it was safe and said its benefit to risk ratio was "widely positive". There have been eight deaths and four cases of serious side-effects in Italy following vaccinations, he added.?
Related Topics