Home
/
Health & Science
Urine will be vital in kidney transplant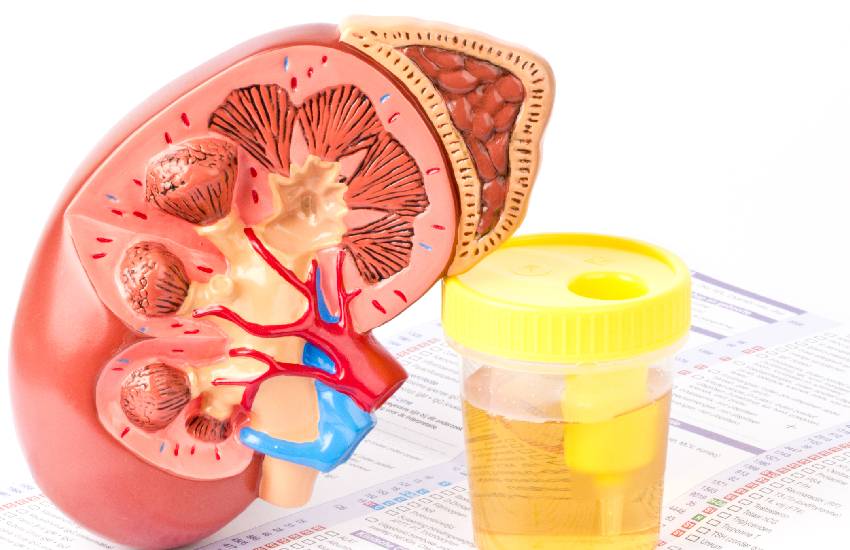 It is estimated that 1.7 million people globally die of acute kidney injury annually. In Kenya, about five million Kenyans suffer from kidney-related conditions with over 4,000 undergoing dialysis across the country according to the National Health Insurance Fund (NHIF).
While most patients prefer transplants to lifelong dialysis treatment, kidney transplantation is a slow and tedious process with Kenyatta National Hospital (KNH), the largest referral facility in the country conducting about 15 transplants every year.
One of the major challenges in kidney transplantation is finding a compatible donor, a process which could take years. And even when transplants happen there is a risk that the recipient's body will reject the organ. This happens when a patient's immune system classifies the donated organ as 'foreign' refuse to accept the donor's antigens.
Current kidney compatibility tests which include biopsies and blood tests are invasive and could take weeks for countries that lack the appropriate infrastructure to get back test results. But scientists have now invented a new non-invasive test to test for transplant rejection.
A study by Brigham and Women's Hospital and Exosome Diagnostics has proposed a urine test to diagnose human kidney transplant rejection. The test will use exosomes -- tiny vesicles containing protein and mRNA - from urine samples.
In the study, researchers took urine samples from 175 patients who were already undergoing kidney biopsies. The researchers then isolated urinary exosomes from the immune cells of the newly transplanted kidneys. From these vesicles, researchers separated protein and mRNA and identified a group of 15 genes that could distinguish between normal kidney function and rejection. They also identified five genes that could differentiate cellular rejection and antibody-mediated rejection.
"Our goal is to develop better tools to monitor patients without performing unnecessary biopsies. We try to detect rejection early, so we can treat it before scarring develops," said Jamil Azzi, MD, one of the lead researchers.
This study is however limited by the fact that researchers used samples from patients who were already undergoing a biopsy ordered by their physician. In the future, Azzi and his colleagues want to determine if a similar test can be used on patients with normal kidney activity as measured in the blood to detect hidden rejection. "If rejection is not treated, it can lead to scarring and complete kidney failure," says Azzi.
Related Topics