Home
/
Health & Science
Why cancer of the food pipe is on the rise in Western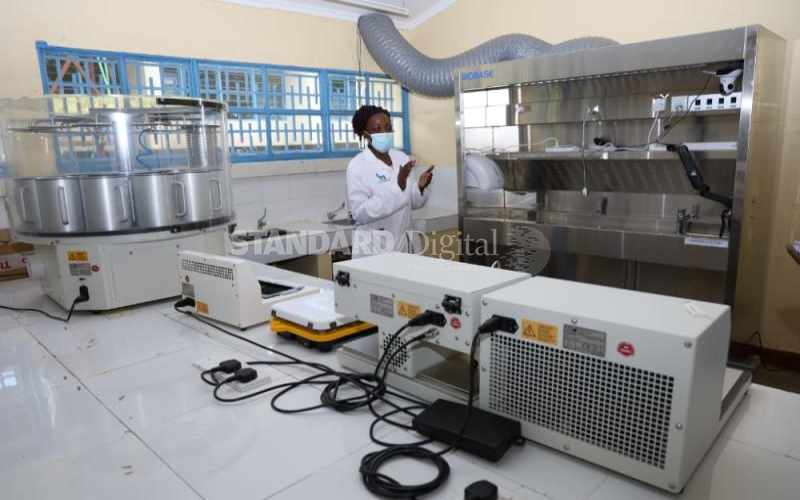 Just over one in 10 patients treated at the Kakamega Cancer Regional Centre (KCRC) have been diagnosed with oesophageal cancer.
According to Dr Hilda Mubisi, the in-charge at the facility, the statistics point to a worrying trend.
"Between January and July last year, we diagnosed at least 56 new cases at the centre out of 460 patients," she told The Standard.
The hospital treats patients from counties neighbouring Kakamega, including Vihiga, Siaya, Trans Nzoia and Busia. And going by the current figures, Busia and Kakamega are the regions where the highest number of cases have been recorded.
Cancer affecting the oesophagus, which is a muscular tube that takes food from the mouth to the stomach, is hard to treat.
"This type of cancer spreads first within the thin delicate tube, which is near the heart, lungs and other major body vessels, making it difficlut to undertake any kind of operation," said Mubisi.
She added that if the cancer is detected late, most patients die within three years after diagnosis because they are not able to eat or even swallow saliva in the advanced stages of the disease.
"All we do here is offer palliative care and chemotherapy, unlike Kenyatta National Hospital, Tenwek and a few other facilities. We don't have sophisticated equipment and specialists to undertake essential procedures. We are forced to refer most of them to other facilities, but since treating cancer isn't cheap, some give up and end up dying painful deaths in their homes," said Mubisi.
Surgical requirements
However, she added that not all oesophageal cancer patients would be operated on even at these well-equipped facilities unless they meet certain mandatory surgical requirements.
"A patient must be below 60 years of age and free from other underlying health complications to undergo surgery," she said.
Experts are still studying the link between high oesophageal cases and Western Kenya. Oncologists have identified genetics as the main cause, but the consumption of local alcoholic brews and hot beverages like tea have also been linked to the disease.
According to Dr Dismus Elikana, a medical officer at the cancer centre, smoking and environmental factors could also be contributing to the rise in cancer cases in the region.
"Hot beverages are a significant risk factor because it is like damaging and repairing the lining of the oesophagus," he said.
In the early stages of the cancer, patients first experience difficulties in swallowing solid foods, and then semi-solid foods before it eventually becomes very painful to swallow water or saliva.
"A patient who is not able to eat will start losing weight and begin exhibiting other symptoms, including liver failure. In later stages, a patient would get a persistent cough reflex," adds Elikana.
Other symptoms include chest pain, indigestion or heartburn, and hoarseness.
Research done at the Moi Teaching and Referral Hospital in Eldoret indicates that this type of cancer affects more men than women in Western Kenya.
Related Topics