Home
/
Health & Science
Report: Aids kills 57 people a day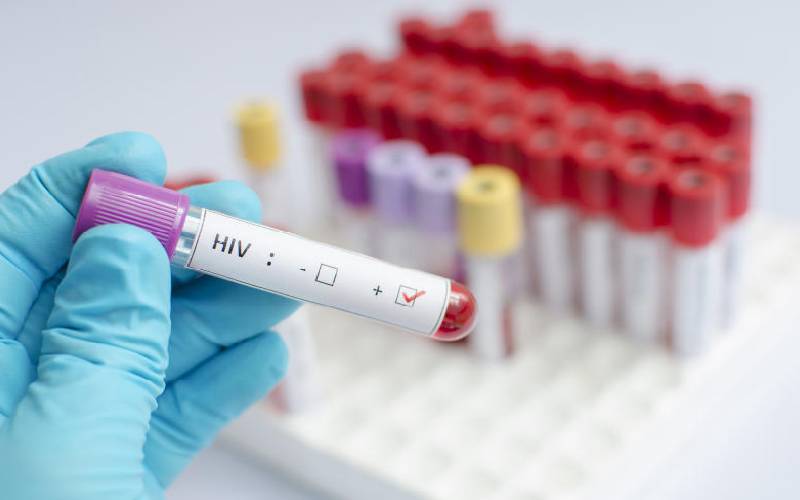 The country is losing at least 57 people every day to HIV and Aids-related illnesses, even as it registered progress in the fight against the disease, new data from the National Aids Control Council (NACC) shows.
A big chunk of these deaths was recorded among the most productive population, a situation that creates a social crisis in a country with a high dependency ratio.
In its 2020 HIV Estimates, NACC reports that 20,997 people died from HIV and Aids-related diseases nationally, with Nairobi registering the highest number of deaths at 1,693.
This means that about five people died every day in the capital city from the viral disease.
The lakeside county of Kisumu had the second-highest number of deaths at 1,542, translating to daily mortality of about four people.
Other counties with a high mortality rate include Homa Bay (1,458), Nakuru (1,171) and Siaya (1,116).
Ten counties contribute more than 60 per cent of total deaths.
Counties that registered the least deaths include Tana River (26), Lamu (36), Samburu (37), Marsabit (42) and Isiolo (48).
The data also showed that people between the ages of 35 and 49 constituted the highest proportion of HIV deaths, accounting for a fifth of all deaths linked to the disease.
This, in many cases, leaves behind children who may be forced to drop out of school for lack of fees, with grandparents, some of whom largely rely on cash transfers from the State to having to take care of those left behind.
Official data shows that 42 per cent of working Kenyans are aged between 35 and 64.
The previous year saw the country record 23,210 deaths from Aids-related illnesses.
Men accounted for the higher number of fatalities at 12,435.
Data dating back 10 years shows the country had 50,720 deaths recorded in 2010, with women accounting for the higher number of deaths at 29,596.
The data also comes at a time when the country is grappling with health and economic disruptions caused by the Covid-19 pandemic.
Hard-worn gains
The onset of the coronavirus disease might have severely impacted access to critical HIV drugs, warned a report by the World Health Organisation (WHO) published in July.
The report showed that 73 countries are running low on antiretroviral (ARV) medicines due to the pandemic.
In a survey conducted ahead of the International Aids Society's biannual conference, 24 countries reported having either critically low stock of ARVs or disruptions in the supply of the drugs.
"The findings of this survey are deeply concerning. We cannot let the Covid-19 pandemic undo the hard-won gains in the global response to this disease," said WHO Director General Tedros Adhanom.
Kenya's decades-long fight against HIV and Aids has been paying off, with life expectancy for people living with the disease improving significantly.
Females infected with the disease, on average, live for 66.6 years in the period between 2015 and 2020. Between 2000 and 2015, their life expectancy was estimated at 55.5 years.
Prevalence rates have also gone down to 3.19.
The data from NACC also shows that a total of 733,570 cases have been averted between 2004 and 2019.
On average, 56,000 deaths have been avoided as a result of the use of ARVs.
Related Topics