Home
/
Health & Science
Covid-19 numbers soar with vengeance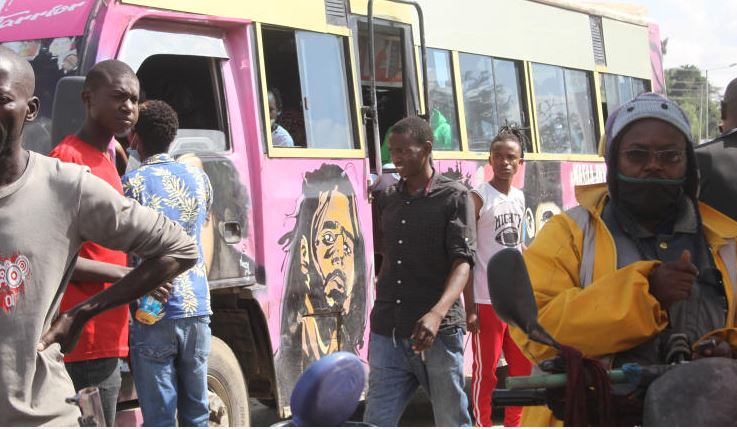 In just 30 days since President Uhuru Kenyatta eased Covid-19 restrictions, infections and deaths have soared alarmingly.
On October 28, Kenya recorded 1,018 infections, the second-highest since the onset of the pandemic in the country in March.
Data from the Health Ministry also shows that the country posted its second-highest fatalities in a day after 16 patients succumbed to the disease.
To put it into perspective, Kenya has so far recorded 51,851 Covid- 19 infections, 35,258 recoveries and 950 deaths.
Health experts have raised alarm over the current trend as they highlight factors that may be plunging the country into a second wave, in the context of a partial re-opening.
Schools have since re-opened for Grade 4, Class 8 and Form Four students, nationwide curfew extended to 11 pm, bars and restaurants operate until 10 pm, the number of guests at weddings and funerals increased to 200, and as if completely ignorant of the disease, politicians continue holding rallies across the country attracting multitudes.
Political and social gatherings have been blamed even as the Ministry of Health is left only issuing blunt warnings.
A situation report by the Ministry of Health dated October 7 raised similar concerns.
"Laxity on observing public Health guidelines on Covid-19 particularly during political events, in public transport (overloading), and markets have been observed across the country," it read.
A spot check by The Standard also reveals that Kenyans are no longer strictly observing Ministry of Health protocols for instance wearing masks and sanitization.
The consequences?
So dire is the situation that even county governments have been forced to shut down offices and scale down operations in health facilities, and some schools where Covid-19 cases were detected have been closed for a certain period.
Yesterday, Kakamega County offices closed down after Governor Wycliffe Oparanya ordered the county headquarters closed for seven days.
Uasin Gishu County Assembly where a Ward Rep Peter Chomba, who tested positive died was closed while Kwale's and Bungoma's have also been closed temporarily over Covid-19 fears.
Mombasa County Education officials also reported that the principal of Tononoka Secondary School in Mombasa where 11 teachers tested positive for Covid-19 died three days ago.
Khamis was admitted at the ICU after he developed breathing complications on October 15.
In an interview, Amref Health Africa Chief Executive Officer Dr Githinji Gitahi told The Standard that a second-wave of the disease was inevitable.
"You cannot avoid a second peak. What you can do is manage it so that it does not overwhelm the health care system. The strategy is to watch the wave and when it is too high, close the country. But the problem is not the wave, but how many people will require health care in case it happens," Dr Gitahi noted.
On Wednesday President Uhuru Kenyatta convened a meeting set to take place on November 4 to deliberate on the country's Covid-19 situation.
Global Figures
The numbers are not only unique to Kenya.
Countries world over are experiencing a surge in infections, with a report stating that there are nearly 100,000 coronavirus cases recorded in a day.
Reuters reports that France President Emmanuel Macron and German Chancellor Angela Merkel ordered their countries back into lockdown, amid a massive second wave of coronavirus infections.
"We are all in the same position: overrun by a second wave which we know will be harder, more deadly than the first. I have decided that we need to return to the lockdown which stopped the virus," Macron said in televised address.
Globally, there are more than 42 million confirmed cases and over 1.1 million deaths.
Related Topics