Home
/
Health & Science
Men beware: That small swelling could be a symptom of penile cancer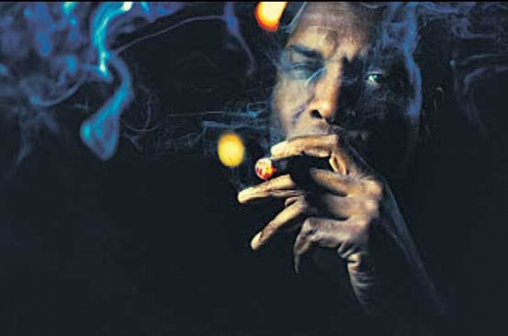 Two men, 73 and 25, from Meru have had their manhoods amputated. In the delicate operation, surgeons were battling penile cancer; a rare type of cancer that threatens to rob Kenyan men of lives and vital organs.
These two cases, documented in the East African Journal of Medicine, without revealing personal identities of the patients, demonstrate the reality and lethal nature of penile cancer among Kenyan men.
The two cases may be the few that have been documented by medical literature as many of those affected with this type of cancer struggle and suffer in private.
Kenya is among the countries in Sub-Saharan Africa where cases of cancer of the penis are higher than in developed countries, accounting for almost two per cent of documented cancer cases. Although it is still rare, medical experts are keen to see Kenyans reduce their risks of getting this type of devastating cancer.
Dr Ahmed Kalebi, a Consultant Pathologist and CEO of Lancet Laboratories, which tests for all types of cancers, explains that the significant percentage of penile cancer cases are caused by the Human Papilloma Virus (HPV) which is also linked to cervical cancer. Dr Kalebi says the virus is acquired mostly through sexual contact with infected persons. He said lab tests would reveal if one is infected with the virus or not.
"In most people, the virus is cleared naturally by the body's immune system. But in other people, the body fails to do so and may subsequently lead to penile cancer. Uncircumcised males are more likely to be affected by this virus," he says.
Early this year, a research study examining 1,010 penile cancer specimens from 25 countries detected HPV in approximately 40 per cent to 50 per cent of invasive penile cancer cases. Dr Kalebi, who is also an Honorary Lecturer at the University of Nairobi, indicates that lack of general genital hygiene has also been found to make men susceptible to cancer of the penis. Notably, the elderly patient from Meru was described as "unkempt" in the journal article.
"It would therefore be wise for Kenyan men who are at risk to be vaccinated against HPV and to practice strict genital hygiene by washing their organ with soap at least once a day but avoiding soaps with harsh ingredients," advises Kalebi.
Consultant Urologist at Kenyatta National Hospital Dr David Kimani says persons who are not circumcised have significantly higher risks of developing this type of cancer than their circumcised counterparts. This is especially so for those whose foreskin is too tight and cannot be fully retracted, he explains.
Indeed, various local and foreign research studies have suggested the link between circumcision and penile cancer. A recent study at the KNH indicated that the majority of patients with penile cancer were uncircumcised.
The study by urologist and former University of Nairobi Vice Chancellor Prof George Magoha established that out of 55 cases of penile cancer documented in the facility between January 1970 and December 1999, 38 cases (or 72 per cent) were uncircumcised.
The study was published in the East African Medical Journal (October 2000). Other studies conducted in Kenya in the 1960s show that penile cancer was more common in traditionally non-circumcising ethnic groups than among traditionally circumcising communities.
However, Dr Kimani points out that those men who are circumcised as adults may not necessarily benefit from reduced risks of penile cancer, compared to those circumcised when they were still children or teens.
"This realisation of the link between circumcision and cancer of the penis should strengthen the case for circumcision in the country, apart from it being a tool to combat HIV/AIDS," he says.
Another major risk factor for penile cancer is smoking or chewing tobacco. Indeed, the 73-year old man from Meru had a history of chewing tobacco. Doctors believe that tobacco use may have contributed, to some extent, to the emergence of the cancer. Even the 25-year old had been smoking half a pack of cigarettes a day for the previous six years before the diagnosis.
"To bring down your risk of getting this and other types of cancers, it would be advisable to give up tobacco consumption in all its forms," advises Dr Kimani. Dr Kalebi says that Kenyan men above 50 years need to be especially vigilant against this type of cancer since they have a greater risk of contracting it.
Symptoms to watch out for include abnormal growths and warts or sores on the organ which don't heal quickly. But medics are quick to point out that not all abnormal growths on the penis are cancerous. unless the tissue is taken to the lab and viewed under a microscope.
"This type of cancer can be cured completely if it is diagnosed early and there is less likelihood of amputating or disfiguring the organ of the patient through surgery. But due to embarrassment and fear, many people avoid seeking medical care until the cancer is too advanced," says Dr Kalebi.
Other symptoms include bleeding from the penis or from under the foreskin, difficulty in drawing back the foreskin, foul-smelling discharge or a change in the colour of the organ.
Related Topics