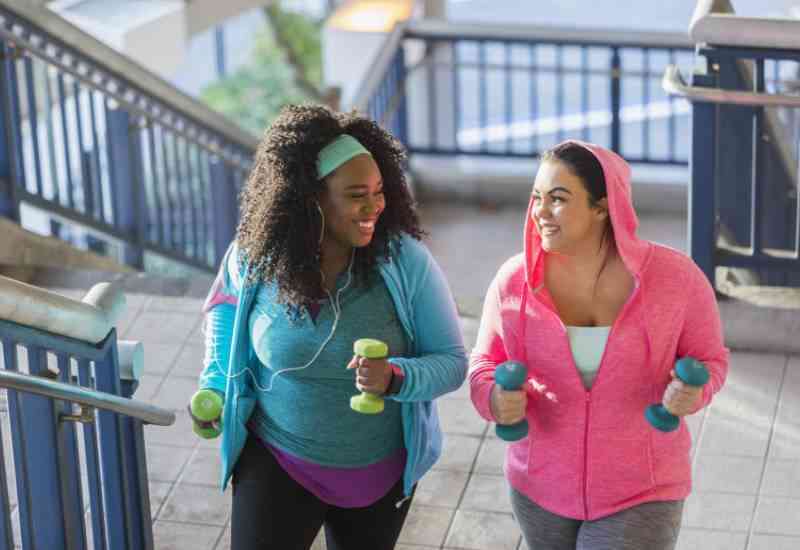 Losing a drastic amount of weight comes with its awkward realisations. As much as you will be happy that your weight loss efforts are bearing fruit, there are a few things that may seem a bit uncomfortable.
Depending on where you carried most of your excess weight, you may not look exactly as you had imagined
Fitness exercises promise a considerable amount of change to your body. The open secret is to stay committed to your weight loss routine. As you work through your fitness regime, it is natural to start fantasising about how lean your body will be when you get to your ideal weight.
However, in some cases, you may notice sagging skin. The more you exercise, the more fixated you will be on the part of your body that shows sagging skin. Try not to mind the extra skin too much. It is way better than obesity and diabetes.
People will talk about it
Lose a few kilos, the noticeable change will attract comments from your colleagues and acquaintances. Almost everyone will want to discuss your new weight. How did you do it, for how long, and how much weight has been shed will form practically part of every conversation you may have.
Add a few comments like, "You have added a little bit more since I last saw you." While to some extent, positive comments are welcome, some of the people around us may not know how irritating it can get.
It is also the season of unsolicited advice. Once you start showing any change in weight loss, unsolicited advice starts coming in. Some will advise you to slow down unless you want to be too skinny.
Others will even dare you to add a few more cheat days as you are now lean. As much as sometimes people mean well, others do not make any sense. Only pick what is backed by facts and is suitable for your goals.
Plateaus are real
You may be doing everything you need to do but your body will sometimes fail to cooperate. Hitting a weight loss plateau is frustrating. It is sometimes attributed to your calorie intake after exercise. Weight loss gurus also hint that genetics, sleep environment and stress can contribute to a plateau.
Also, remember; that not everyone will be supportive. Weight loss comes with a lot of diet temptations. However, some of your close people may feel offended when you choose not to indulge in what they prepared simply because you are staying true to your objective. Others will even say, "Do not be too serious, one day won't hurt". Only you know what motivated you to start watching your weight. Do not take things personally and learn to say no.
You may also become a tad bit judgmental. A colleague of yours fills their plate with all types of food at a buffet and you unconsciously start judging them on their food choices. You may even start offering unsolicited advice to them. You may mean well, but you have to respect other people's choices.
Related Topics