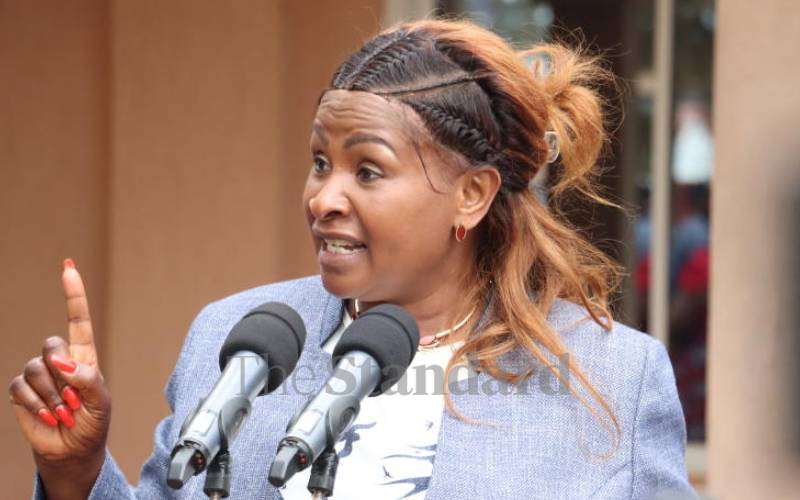 Machakos County Public Service Board has been removed from office over allegations of misconduct and misuse of office.
The board's removal was sanctioned by the Machakos County Assembly through a motion tabled by Stephen Mwanthi., the chairman of the labour committee.
After lengthy deliberations and debate of the motion under the leadership of Speaker Ann Kiusya, a vote was placed.
Three officials, Onesmus Muia Mutisya, (secretary), Cecilia Mbinya Sereka, and Stella Ndinda Muthoka, were removed from office on a majority vote. The three were not at the Assembly during the session.
Those who voted for the removal of the three were 48 against nine who defended the officials. One MCA abstained from the exercise citing a conflict of interest on both sides.
Earlier, the speaker exonerated the board's chairman Kioko wa Luka, from the voting exercise after reports reached her desk that he had offered resignation from office.
Speaking to the press outside the Assembly, the mover of the motion who is also Ekalakala MCA and deputy speaker Stephen Mwanthi, said the three warranted the punishment for gross misconduct.
"One had a record of sexual harassment against job seekers which painted a negative image of the board while others were involved in nepotism," said Mwanthi.
Residents of the county reacted positively to the Assembly's action saying if indeed what they revealed was true appropriate action should be taken against the culprits.
"It's not enough to just sack them but legal action should be taken against them," said a resident.
Related Topics