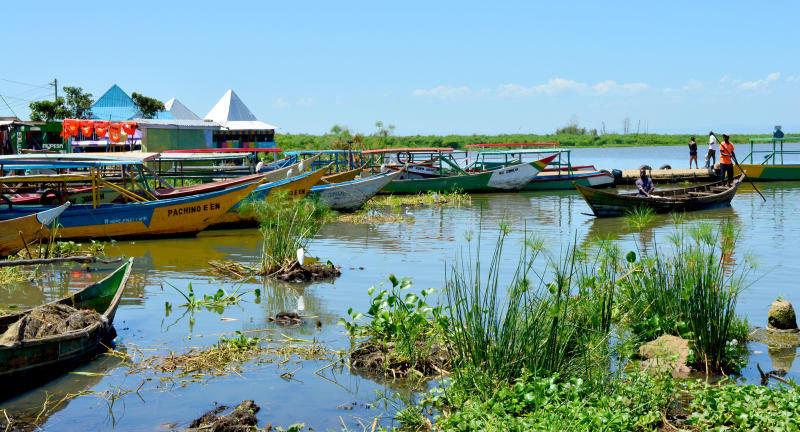 Lake Victoria is set for cleaning to boost its potential in fishing, tourism and water transport. The lake has been under constant and increased pressure from mismanaged waste and pollution that threatens the livelihood and health of communities living around.
Juliette Biao Koundenoukoo, former Director and Regional Rep for Africa at Unep, warns that these marine debris also present a potential threat to food security, economic growth and development as well as marine ecosystem. With over 50 per cent of people around the lake engage in fishing, their lives are directly affected by marine pollution.
Lake Victoria has more plastic materials than fish, leading to environmental degradation besides also posing a serious health nightmare. This affects a sustainable economy as it does not provide a conducive environment to attract investors and tourists.
Indeed, countries with huge water bodies flesh economic benefits in the hospitality industry with hotels, water transport, fishing and tourism which are big drivers of the Blue Economy on the face of the "agricultural sector facing many challenges including the effects of climate change.
To prove how big the problem is, a plastic dhow christened Flipflopi was built, 100 per cent from recycled plastic in 2019 and sailed from the port of Lamu to the port of Zanzibar as part of educating people on the need to protect Lake Victoria and how proper use of waste management can create jobs to the youth.
Early last year, Flipflopi sailed from Kisumu port to Port Bell in Uganda and then Mwanza in Tanzania on the same mission- to raise awareness on pollution which includes the dumping of over 12 tonnes of plastics annually.
The cleaning up is done by removing plastics bags, plastic bottles, woods and metals dumped into Lake Victoria.
"The Blue Economy cannot be achieved when our lakes are polluted, when our beaches are dirty, when plastic materials float all over on the beaches in Lake Victoria," laments lawyer and economist Charles Ayoro.
"No tourist will ever visit a dirty place," he says.
Ayoro observes that the maritime industry not only creates jobs but also brings in over Sh200 billion from fishing and tourism local and foreign besides more from local and export of fish.
Tourism sector accounts for 12 per cent of Gross Domestic Product (GDP) and 14 per cent of the employments in Kenya.
"The sustainable use and conservation of lakes, rivers in Kenya and other water sources is the concept of blue economy," says Prof Chris Ataro, an agricultural researcher with CIMMYT.
Sustainable Blue Economy, says, seeks to promote economic growth and ensuring environmental sustainability of Lake Victoria and will lead to recouping of socio-economic development through the lake's related business activities.
Prof Ataro says marine activities within Lake Victoria have brought greenhouse gas emissions, pollution, marine debris and plastics.
This has threatened marine food chains and health of the surrounding communities considering that Lake Victoria directly and indirectly supports about 40 million people in the East African countries of Kenya, Uganda, Tanzania, Rwanda and Burundi.
Those leading the campaign to clean up Lake Victoria include Unep, the French Development Agency, UN Live and the ministries of Environment, Water and sanitation and the department of aquaculture and Blue Economy.
Unep's Deputy Executive Director Joyce Msuya declined to disclose the amount of money to be spent on the cleaning up of Lake Victoria.
Related Topics