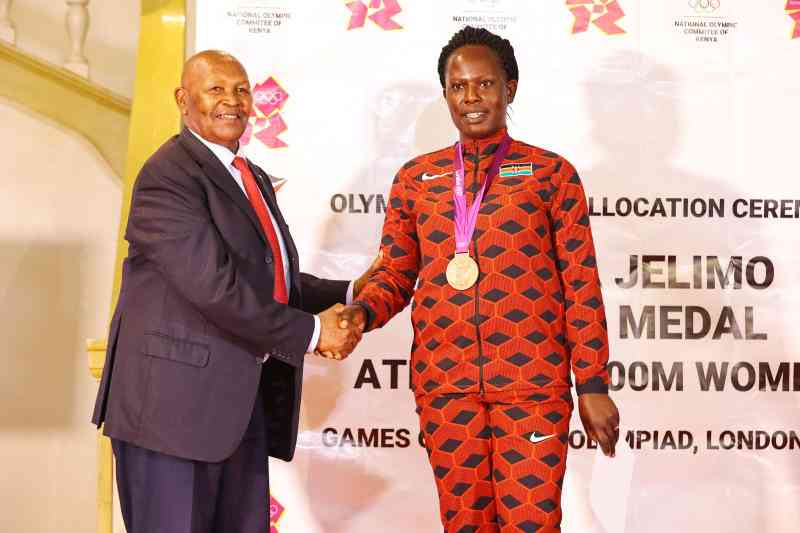 Beijing 800m Olympic Games Pamela Jelimo is officially the 2012 Games 800m bronze medallist after the International Olympics Committee reconstituted results from London, disqualifying Russian Mariya Savinova, who placed first over doping violations.
The bronze now increases Kenyans medal haul from the London Games to 12 medals. Savinov has been stripped of her 800m London 2012 Olympic Games gold medal after the Court of Arbitration for Sport (CAS) in 2017 imposed a four-year ban saying there was "clear evidence" she used performance-enhancing drugs.
The retroactive four-year penalty started from Aug. 24, 2015, but CAS also disqualified all Savinova's results from July 26, 2010, to Aug. 19, 2013, thereby stripping her of her 2011 world championships gold, 2013 world silver and 2010 European gold.
South Africa's double silver medallist Caster Semenya has been promoted to gold in both the 2012 Olympics and 2011 world championships.
"It's an honour, and a great one at the same time. My appeal to athletes is to run clean and you will be able to win what you deserve. I also appeal to athletes to be patient, and work hard towards your goals in sports. It's ten years since the event happened but still I'm feeling like I'm just from the race, too much adrenaline right now for me," said Jelimo who was presented with a medal by legendary Kipchoge Keino at the event held at the National Museum of Kenya yesterday. [Dennis Okeyo]
Related Topics