Home
/
Health & Science
Ministry official clears the air on expired vaccines
Health & ScienceBy Antony Gitonga | Fri,Dec 03 2021 00:00:00 UTC | 2 min read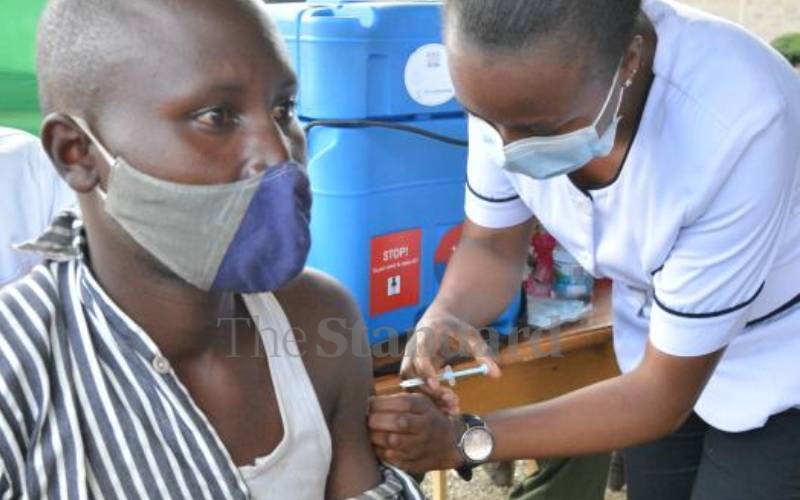 Health officials say they have always rejected Covid-19 vaccines that were about to expire.
With the number of those vaccinated hitting the seven million mark, the Ministry of Health says Kenya is not a dumping ground for vaccines whose shelf-life was limited.
This follows reports that some European countries were donating to low and middle-income countries millions of doses that were about to expire in the wake of the Omicron variant.
Health Chief Administrative Secretary Rashid Aman said there were donor policies and regulations on donated medical equipment or vaccines.
"We have in the past rejected many donations whose shelf-line was too short," he said.
Aman said the ministry was not ruling out reopening isolation, ICU and HDU centres in the wake of the Omicron variant. He said they were keenly monitoring the situation, adding that initial reports indicated the variant was not lethal like the Delta one.
"Some countries have locked out South Africa, which went public and reported the variant, We are monitoring the situation," he said. Aman addressed the press on Thursday after opening the 18th Health Sector Intergovernmental Consultative Forum in Naivasha.
"There is no vaccine apathy as reported apart from a few areas, and we are working closely with counties to increase the vaccine uptake," he said.
WHO representative Juliet Nabyonga said they were working closely with the African Union to ensure there were no expired vaccines.
Related Topics