Home
/
Health & Science
No need for Covid booster jabs, says FDA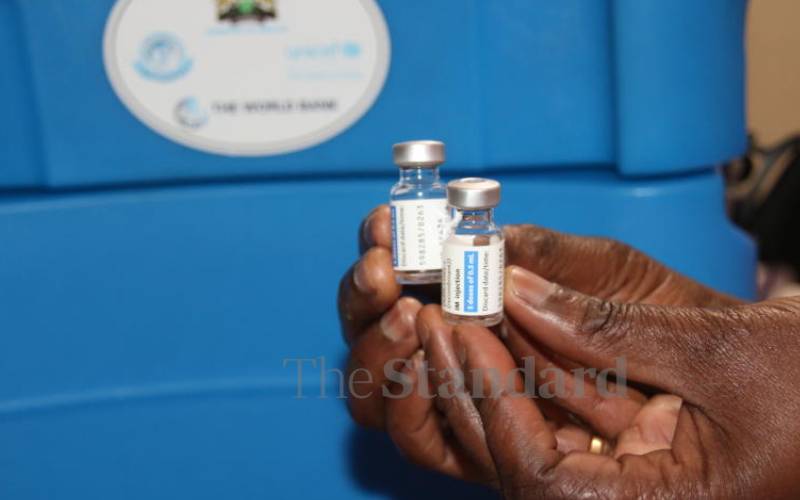 The US Food and Drug Administration (FDA) advisory panel has voted against administering the third dose of the Pfizer-BioNTech vaccine.
The entity, however, recommended emergency use of the third dose for Americans over 65 years and at risk of severe infection of Covid-19.
The advisory committee noted on Friday that the vulnerable population can get a third shot, six months after the second shot. The recommendation comes when Joe Biden's administration plans to offer a third dose to Americans who received two doses of either Pfizer-BioNTech or Moderna this week.
According to FDA, more data is required before it can allow third doses for people aged sixteen years and above.
The health entity has noted that two shots of the vaccine are still highly protective against the spread of the Delta variant in the larger population.
"There is a lack of data on effectiveness and duration. Current evidence does not appear to show a need for boosting," said Dr Michael Carome, director of Public Citizen's Health Research Group.
At least 385 million doses have been administered in the USA. Data reveals that a total of 42 million infections and 673,474 Covid-19 deaths were reported in the US.
But even with the recommendation, FDA is expected to make a final decision on administering the third shot sooner. It is a decision not guaranteed for action but will be considered.
According to a publication by the New York Times, overall, the advisory panel voted 16-2, not to recommend a third dose for people 16 years and above while unanimously green-lighting it for people 65 years and older.
The publication noted that the advisory panel gave the recommendation after scrutinising several studies to determine whether a booster shot was effective and necessary at least six months after a second dose.
Last week, Dr Paul Offit, director of the Vaccine Education Center at Children's Hospital of Philadelphia observed that administering the third shot was premature. "There is no compelling reason to get a third dose now."
Centres for Disease Control Protection (CDC) said there is no tangible data to support the administering of the third shot.
"There is not enough data currently to support getting an mRNA vaccine dose, either Pfizer-BioNTech or Moderna," reads a section of the CDC report.
CDC has noted that people who received the Johnson & Johnson jab will likely need a booster dose, though more data is expected.
Several study findings have revealed that two weeks to four months after a person is fully vaccinated, Pfizer-BioNTech was 91 per cent effective in preventing hospitalization.
But beyond 120 days, the effectiveness fell to 77 per cent.
Related Topics