Home
/
Reproductive Health
Pregnant or breastfeeding? Get your Covid-19 jab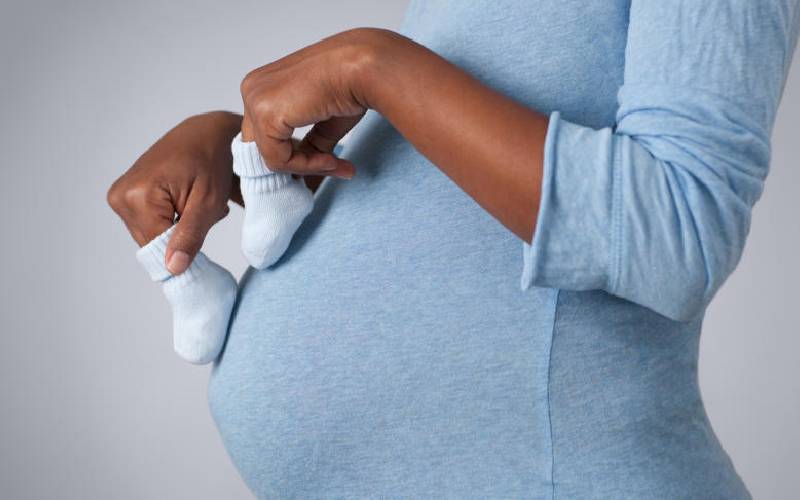 Although preventive measures namely universal masking, physical distancing, hand hygiene and prompt testing with isolation and contact tracing can significantly decrease Covid-19 transmission, the consensus among experts is that only an effective Covid-19 vaccine will end the pandemic.
Vaccination represents the most promising strategy for combating the pandemic through primary prevention. The decision by the Government of Kenya to scale up Covid-19 vaccination, beginning with health care workers which will allow pregnant and breastfeeding women to access the Covid-19 vaccine should be applauded.
In addition to affording significant individual-level protections, keeping health care workers safe enables them to continue to provide medical care to those who are sick with Covid-19 or other illnesses.
A significant number of healthcare workers are women and many will be pregnant or will have recently given birth when Covid-19 vaccines become more widely available.
Recent data have demonstrated that pregnant women are more likely to have severe Covid disease, including an increased risk of ICU admission and death, especially those in the third trimester of pregnancy, and that stillbirth and preterm birth is more likely, compared to pregnant women without Covid-19. Pregnant women with underlying medical conditions are at higher risk of severe Covid19 illness.
Three vaccines have demonstrated efficacy namely AstraZeneca's AZD1222, Moderna's mRNA-1273, Pfizer's BNT162b2. These vaccines employ novel next-generation platforms consisting of either vaccine expression from the nucleic acid construct, as in the mRNA-based Moderna and Pfizer vaccines, or using a viral-vector, as in AstraZeneca's vaccine.
AstraZeneca's use of a viral-vector is similar to the mechanism used in the Ebola vaccine, which is the only regulated vaccine using these next-generation platforms. The Ebola vaccine has been administered during pregnancy and thus far has an acceptable safety profile.
mRNA vaccines do not contain a live virus but rather induce humoral and cellular immune response through the use of viral mRNA thus the theoretical risk of fetal harm from mRNA vaccines is very low.
Growing evidence demonstrate the safety of use of the Covid 19 vaccines in pregnancy. There is no evidence of adverse maternal or fetal effects from vaccinating pregnant women.
In view of this, pregnant and breastfeeding women should have access to Covid-19 vaccines and that they should engage in a discussion about potential benefits and unknown risks with their healthcare providers.
Counseling should balance the lack of data on vaccine safety for the foetus, risks to pregnant women from Covid-19 infection, and a person's individual risk for infection and severe disease.
There is limited data existing regarding Covid-19 vaccine safety in pregnant and breastfeeding women thus we advocate that pre-clinical studies which include pregnant women should be conducted particularly when the following criteria are met: First, pregnancy poses increased susceptibility to or severity of a disease, second, the best approach to protect the infant is through passive placental antibody transfer, which provides the most efficient and direct protection to the newborn before an infant can be vaccinated, and third, there is an active outbreak.
Furthermore, there is no biological plausibility for the exclusion of breastfeeding women from these trials. As more data emerge, these recommendations may shift.
Dr. Kireki is a consultant obstetrician and gynaecologist and President, Kenya Obstetrical and Gynaecological Society (KOGS)
Related Topics